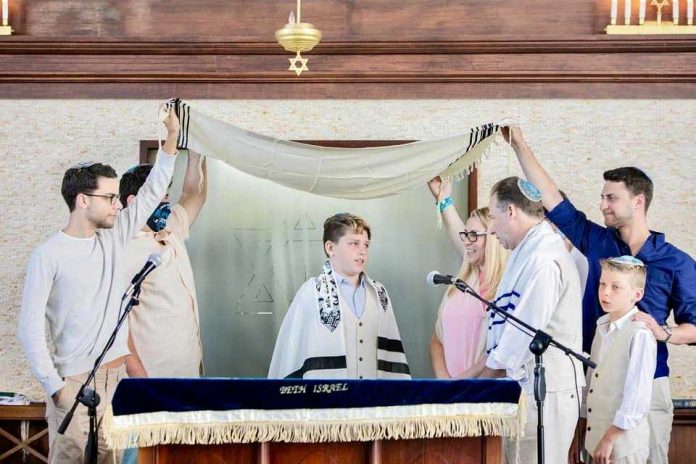 On December 27, 2021, Hunter Scott Javeline celebrated his Bar Mitzvah in Aruba. When a Jewish boy turns 13, he has all the rights and obligations of a Jewish adult as he becomes a full member of the Jewish community. To celebrate this special occasion, Hunter chose our lovely island, Aruba, to mark this special day in his life.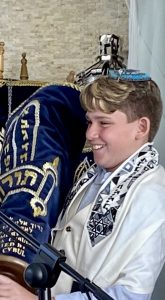 Hunter was Bar Mitzvahed in Beth Israel Synagogue in Oranjestad under the spiritual leadership of Rabbi Kripper. Hunter received his formal Judaic training at South Huntington Jewish Center in Melville, New York.
Hunter has been coming to Aruba since he was 10 months old. His mother, Beth has been coming to Aruba since she was a little girl. She and her husband, Barry have a Time Share at Playa Linda Beach Resort. Hunter's grandpa, Shelly, has been coming to Aruba for over 40 years. Other family members have Time Shares in Aruba.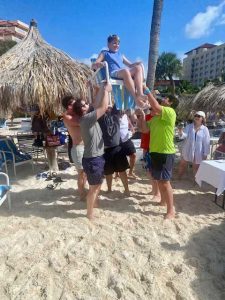 For Hunter, Aruba is his "second home". They remember well, when there were only 4 hotels on the main road – The Concord, Carib Hilton, Americana and Holiday Inn. They remember well when there were only 30 taxi cabs available, island wide, to transport them from the airport to their hotel. Now, there are over 564 taxi cabs.
Hunter loves the weather here. He loves the water and the restaurants. Since he has been coming here for so many years, he has become friends with so many people – many who visit and many who live and work here. The people here have become his "second family". Staff at Playa Linda know him well. It comes as no surprise that Hunter chose to be here on his special day. Hopefully, Hunter and his future spouse will celebrate another special occasion – his wedding – in Aruba where he has so many fond memories.