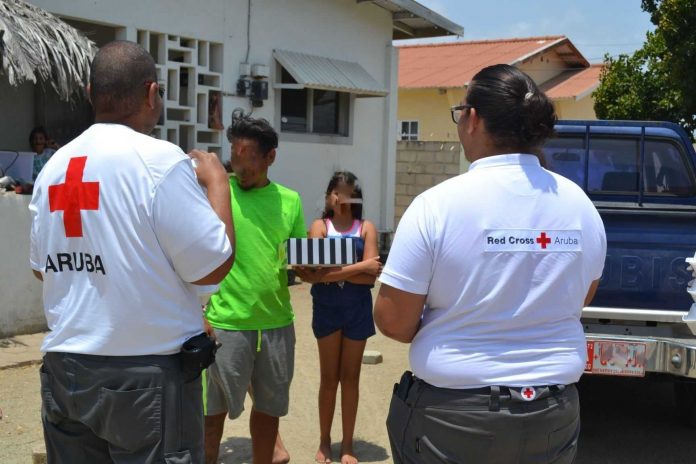 The Red Cross Aruba celebrated a special day last Thursday when they delivered hot meal number 10.000 to one of the families they help out during the COVID-19 crisis.
The team that delivered the meal on a daily basis went to the family earlier that day because they have small children and they wanted them to have something special. They arrived at the house with a delicious cake to surprise the family. The big smiles on the children's faces were priceless to the volunteers of the Red Cross.
The foundation receives many requests for hot meals or food vouchers through their website www.redcrossaruba.com. For more information please check the website for their programs.