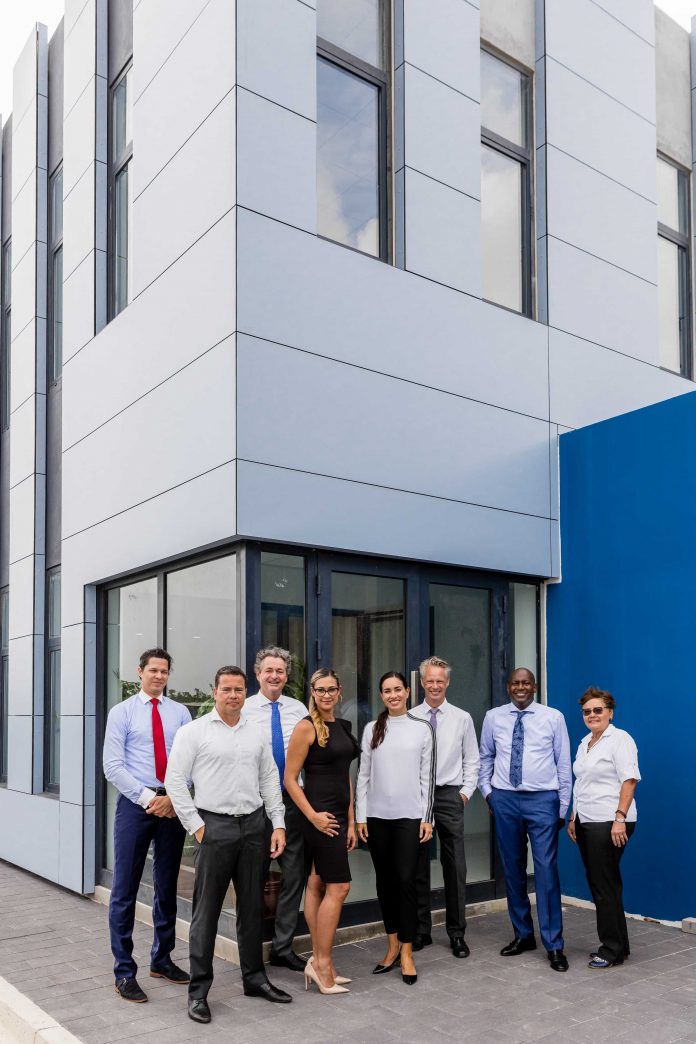 On November 1, 2021, HBN Law & Tax relocated its legal and tax services to a brand new office at Caya Dr. J.E.M. Arends. Ever since 2000 – when HBN set foot in Aruba – the local branch has been subject to steady growth which accelerated when the firm moved to provide tax services as well in 2019. From the current two separate locations, the legal and tax team will continue their activities in one modern office that offers added value for both clients and employees.
"Our relocation is a strategic choice", says Eric de Vries, Managing Partner at HBN Law & Tax. "We aim to offer the best legal services throughout the Dutch Caribbean and thus also Aruba. Many of our clients request a full-service approach as legal and tax matters go hand in hand on many occasions. Maintaining our quality standards in times of growth and change pushes us to maximize the alignment of expertise and processes. Subsequently, we want our multidisciplinary team to work close to one another and fully integrate services. As we share the building with Johnson Notary Services, we see an extra benefit for organizations that prefer to centralize all legal services, including notary services. With all disciplines accounted for, the new location can be seen as a prominent legal hub in Aruba."
Misha Bemer, partner at HBN Law & Tax, is locally responsible for all Aruban activities. He adds: "From a human resources point of view, I think our relocation is an important step that cannot be underestimated. As any legal service provider, we are highly dependent on the influx of new talent into our workforce. Hence we are committed to maintaining a great place to work and grow. Our new office really helps. Not only does it provide us with a spacious and sustainable working environment, but it also allows our team to blend and gives us further room for growth. The area, close to the beach, is buzzing and subject to continuous planned improvement. Sure, we'll miss the residential vibe of the Beatrixstraat, but looking ahead, our new location suits our ambitions and that of our clients perfectly.