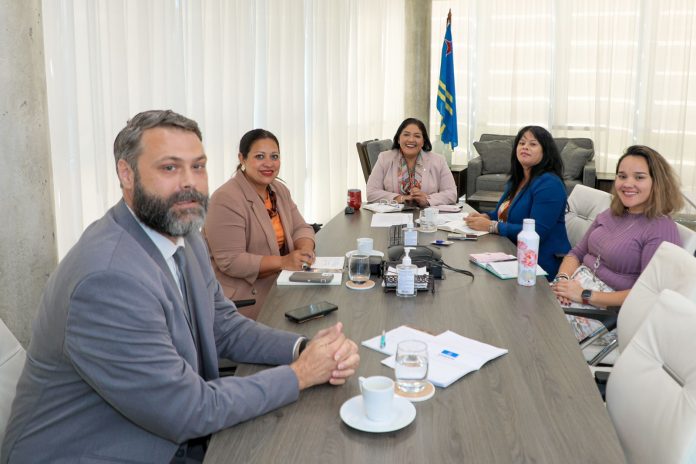 Minister of Culture, Xiomara Maduro, recently held a meeting with Mrs. Marushka Tromp and Mr. Peter Scholing from the National Committee of UNESCO in Aruba, in order to receive more information regarding the ongoing preparations for Aruba to host the regional conference of MOWLAC, in November 2022.
Since 1992, UNESCO promotes and coordinates the program Memory of the World (MOW), which preserves and provides access to documents and digital heritage with great relevance for every person in the world. The goal of the program is to avoid that, among others, war, social instability, lack of resources, sabotage, illegal commerce and destruction cause the disappearance of historical documents from humanity's collective memory. For the region of Latin America and the Caribbean, this program is guided by a committee under the name of MOWLAC.
In Aruba, work is also being carried out at the National Library of Aruba as well as the Nationa Archive Aruba, in order to preserve the collective memory of our country. We can be proud of the digitalized collection of the National Library of Aruba, which recently, thanks to the valuable contributionof the National Archive Aruba and the Department of Legislation, now also counts with digitalized information regarding the Colonial History of Aruba. This is important work done to preserve our country's history, which also brought positive attention for our country in the MOWLAC program.
Minister Maduro thanks the National Committee of Aruba for all the work being done in order that Aruba can be a worthy host for the MOWLAC conference next November. More information regarding MOWLAC can be accessed via http://mowlac.org/en/about-mowlac/ . The digital collection of the Colonial History of Aruba can be accessed through https://archive.org/details/BNA-DIG-PB-1816-1851 .