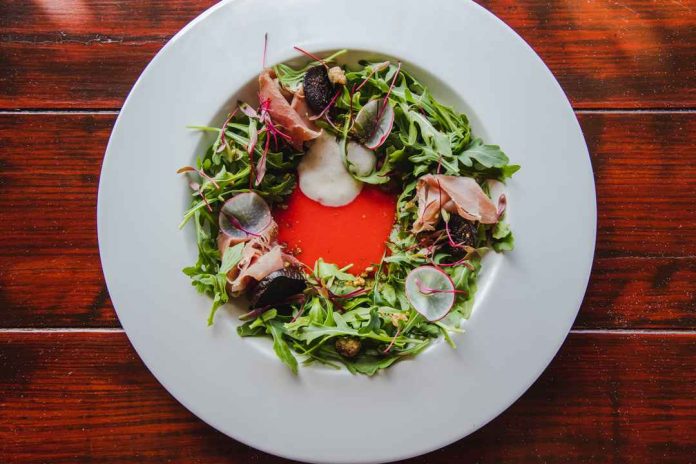 Love and a pandemic seem almost contradictory. Now more than ever it is important to show and share the love. This year's Valentine's Day has a special meaning therefore it is vital to choose the right location where everything falls into place. Sea Breeze restaurant & bar at the Holiday Inn Aruba Resort has you covered. Indulge in their LOVEly Valentine setting right on the fabulous, sandy-white Palm Beach and enter the world of culinary love.
Sea Breeze restaurant & bar has just been renovated and impresses with a classic yet relaxed tropical look connecting the island feel to an elevated culinary art. Imagine_ your toes in the sand, candlelight and stars brighten your night and you're enjoying this romantic moment with your beloved while gazing into the Caribbean Sea.
Aruban Aldwin Donata is the executive sous chef in charge of the daily Food & Beverage operations, he is something else. Donata does things differently; he prepares the meals to the fullest flavors and overwhelms you with its presentation. The Valentine menu stands out and combined with the 'on the beach' setting you will find yourself in nirvana.
"I put love in everything I do"
The presentation of the menu is a jewel for the eye, colors pop, especially red being the color of amor. The theme is all around/about the sea, island life, vacationing and sharing love. "I love to work with textures and flavors, together with my right hand, Itala, and the rest of the team we are keen on having all perfect. I put love in everything I do. We need to differentiate ourselves from the rest and so we do," says Donata.
Sea Breeze's Valentine menu was created after a lot of online research and reading books. "I dive into information about the trends for 2021, and I read certain books to get inspired. Basically, I choose a direction I go into and start drawing my first culinary draft. From there we fill in more and more details."
Tantalizing taste buds
Sea Breeze's 5-course Valentine menu starts off with a promising amuse-bouche of Parmesan panna cotta, sundried tomato relish, black olive puree, pickled asparagus, basil oil, followed by the appetizer offering Lump crab croquettes, spicy mustard aioli, and mango with raspberry emulsion. An amazing Salad of Arugula, gorgonzola mousse, walnut crisps, pistachio, dried figs, radish, prosciutto and cherry brandy vinaigrette leads you to the entrée where a Grilled Fillet of beef & jumbo shrimps, celery root puree, asparagus, smoked corn & pepper relish, Worcestershire & aged balsamic reduction, carrot foam await you. The dessert, Chocolate Dome Surprise, is exquisite and the cherry on the pie on this night to remember. This tempting dinner is on Sunday, February 14th, 2021 from 6 p.m. to 10 p.m.
For more information and reservations:
Call Sea Breeze restaurant & bar at +297 586 3600 or email the resort directly at hiaruba@ihg.com.