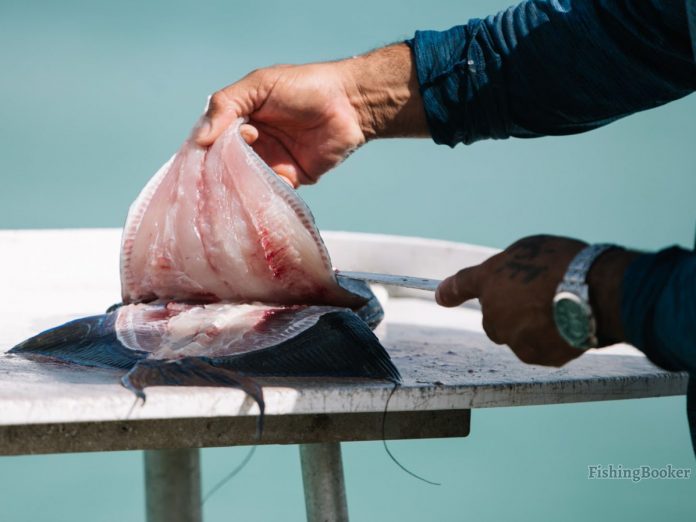 Still wondering where to go fishing this summer? You're in luck! After you see what Aruba's got in store, your summer fishing getaway will be one step closer to perfection. With temperatures stuck at 91 °F, summer in Aruba has plenty of heat to offer. This place boasts a lot more than good weather, mind you, and fishing's pretty much on top of the list!
In August, there's a whole host of species on the bite. The reefs are full of big Mahi Mahi and King Mackerel. Wahoo are always good in these parts, and the local guides are experts in catching them. Further offshore, fishing for Blue and White Marlin starts heating up. Be sure to book a full day if you want a chance to catch one of these monsters.
If you'd like to try some fly fishing, however, you've chosen the right time to do it. The flats are teeming with Snook and baby Tarpon – all you have to do is catch them. There are a number of experienced fly fishing guides on the island, so if you were looking to improve your skills, these guys will be happy to teach you.
Captain of the Month
Captain Marcelino aboard Sunrise Charters has had great success fishing the reefs recently. Mahi Mahi and Albacore Tuna seem to be regulars on the Captain's boat. He's even caught a few Barracuda, all on a half day outing!
A true local expert, Marcelino has been fishing since the age of 12. Coming from a long line of fishermen, the Captain enjoys showing newbies how to fish. Marcelino's also an accomplished angling competitor, with all-tackle fishing tournament wins under his belt.
Marcelino fishes from his Puntra Bravo (Downeast), originally built in 2004. Powered by a 285HP Volvo Pent engine this pristine boat has a maximum cruising speed of 18 knots. You'll find all the amenities you need on board. There's a fighting chair, and enclosed toilet, an ice box and three bunk beds if you want to rest.
You'll have all the gear you'll need on board. For longer trips, the Captain will prepare snacks and drinks for you, as well. The crew will let you keep a third of the catch, which they will clean and fillet for you. Make sure to ask the Captain for a few restaurant recommendations. Cooking your catch in an Aruban restaurant is the perfect way to end your angling adventure!
Joris Zantvoort is Dutch and a writer at Fisherbooker.com. He publishes a monthly fishing report for Aruba Today. The company works with 17 captains in Aruba that help him create this report containing information like: What is currently in the water? What can you catch? Also amazing pictures are being shared and part of the column shows the Captain of the Month.