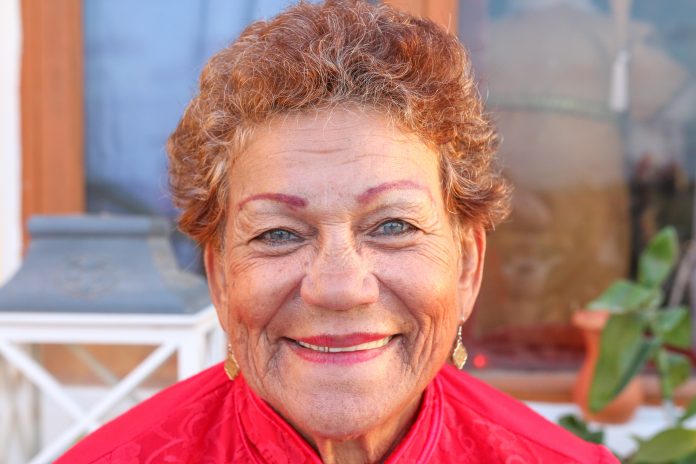 Two weeks ago someone asked me how far was the new natural bridge from the Goldmine Ruins so last week I took this drone shot. Gold was found in Aruba in 1824 and over the years the industry produced 3 million pounds of gold. The newly discovered natural pool is at your right up in this photo. So just a few minutes walking from the Bushiribana Goldmine. Take the wooden stairs and you will enjoy this amazing beauty. (*Don't go alone, can be very dangerous).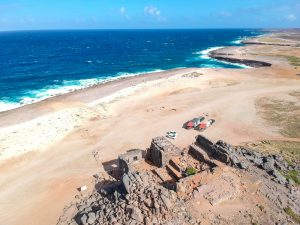 Local family tradition.
The tradition here in Aruba is to invite your neighbors and friends during Christmas and new-years to your house. The authentic Aruban houses have "Hadrei" it's a front porch where we all sit and have long talks while some drinking pistacho ponche-crema. Fireworks is also part of the scenery and it's a very unique time of the year to re-connect with family and friends. This house is an authentic Aruban architecture and with cactuses make it super unique, check the star on top of the roof.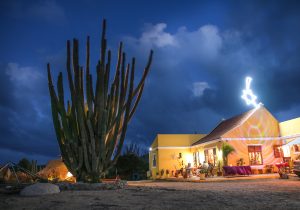 "Masha danki" from my heart.
I want to thank you all that read my column about my dushi Aruba and I'm very grateful for the feed back received during 2019 and also all questions on my instagram and my other social media about Aruba.  Wishing you all a prosperous 2020 with lots of heavenly blessings.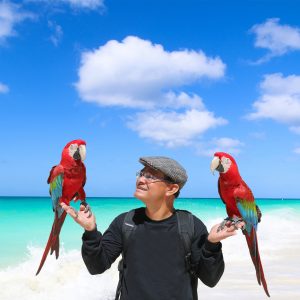 Authentic Aruban face.
This amazing woman is Petronilla Growel well known as one of the best Aruban folklore dancers of all time and at 75 years of age she refuses to retired. Music is like blood in her veins and she can't live without it. Aruba is a cultural melting pot and we do have 90 nationalities living in harmony on this dushi Aruba and Mrs Growel is one of them. She told me that her mother was from the Caiquetio tribe natives of northwestern Venezuela but she do have blue eyes so got it from her father side.