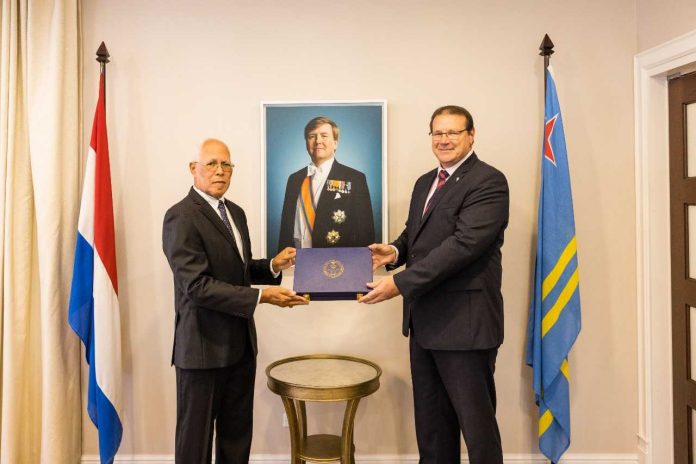 The Governor of Aruba, His Excellency Alfonso Boekhoudt, presented the Royal Ribbon to Mr. Griffith at Cas Ceremonial di Gobernador in the context of his appointment as Member in the Order of Orange-Nassau.
Mr Griffith was unable to be present at the Ribbon Rain ceremony in April, which was held at the Aruba Marriott Resort. Mr Griffith received the award for his contribution to charitable activities in Aruba such as for Fundacion Ban Uni Man Pa Cria Nos Muchanan and for his contribution to the creation and work of Divi Impact Foundation since 2010.
Griffith was General Manager of the Divi Aruba Phoenix Beach Resort. 43 years he had been working for Divi Resorts and the last seven he was the General Manager of Divi Aruba Phoenix Beach Resort.