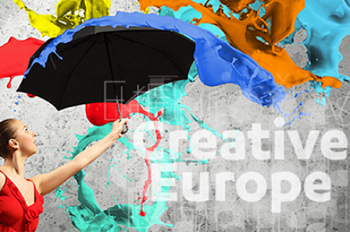 The Office for Relations with the European Union and the Kingdom (Europe House Aruba) invites everyone in the media and culture sector who want to broaden their horizons and collaborate internationally to participate in the online information session about the fund program of the European Union "Creative Europe".
The European Commission has approved a multi-fund program for the period 2021-2027.
"Creative Europe" is a fund in which active organizations in the relevant sectors of media and culture can participate.
"Creative Europe" is a European Union funding program that supports the cultural and audiovisual sector. Their aim is to develop and promote cultural and linguistic diversity, preserve heritage and increase competitiveness and economic potential in the cultural and creative sector, especially in the audiovisual sector. Collaborative projects, new platforms to promote new artists, cultural and creative organizational networks, television, film distribution and cinematography education are just some of the opportunities offered by this fund that helps artists, musicians, press and film activists.
"Creative Europe" also aims to increase competitiveness in the cultural sector by supporting their efforts to become greener, more digital and more inclusive.
Do you want to know more?
During the online interactive session on Saturday, which is organized by "Dutch Culture", information is provided about matters that may be important to you and your organization. Information is also available on European themes that are relevant to new programs and channels that are launched and that may be inspired by projects approved by the Netherlands in the past.
Date: June 14, 2021
Time: 9.00 – 23.00 on Youtube
Language: Dutch
For more information and registration, please contact info@arubagovernment.eu  or visit www.europehousearuba.org.