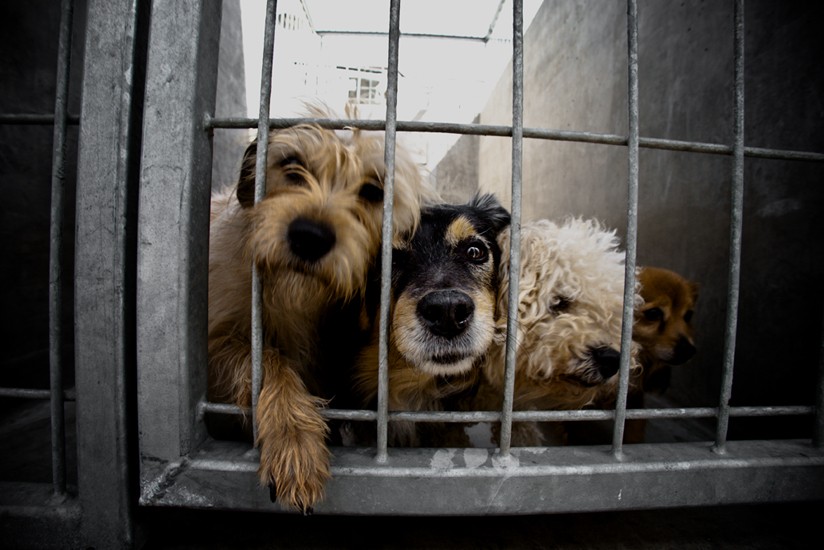 ORANJESTAD – Stimami Sterilisami which means: 'Love me, Sterilize me' is a platform that was launched end of 2015 by Bucuti& Tara Beach Resort to reduce the large population of street dogs and cats in the island.
Wish of community to stop 'Kill Cage'
Lately there was a lot of news in the printed newspapers as well as online about the so-called 'Kill Cage'. This cage was created to offer a solution to the overpopulation of street dogs and cats, the animals are left in the cage and their life is ended. This is considered to be an act of cruelness by a lot of people. The 'unwanted' animals are killed by means of euthanasia, but is seems injustice and unacceptable to take their lives away like this, it is said. In case the people of Aruba wish to put a hold on the 'Kill Cage', awareness is needed that sterilization is the only alternative.
Over a period of 5 years dogs and cats can be multiplied with an average of 11.000 if you leave them freely. It is an act of cruelness that more than 7.000 dogs and cats lose their lives in such a sad way like the 'Kill Cage' every year. A lot of those animals suffer from illnesses and are starved to death. Together with the fact that they will continue multiplying themselves, the problem will only grow. Sterilization is a good solution to that as it will decrease the number of street dogs and cats and eventually make the 'Kill Cage' unnecessary.
Subsidy Program
After an absolute successful start the program 'Stimami Sterilsami' continued the last 2 years and proved to offer a firm solution to the problem. The program already offered subsidy to approximately 5.900 dogs and cats that were sterilized. From the start this project was a cooperation between organizations and vets. The overpopulation of street dogs and cats is finally taken care of.
By the end of 2017 the program cost a total of Afl. 680.000. Aruba Tourism Authority contributed Afl. 100.000, TPEF contributed Afl. 190.000 and Bucuti& Tara Beach Resort contributed Afl. 390.000.
The progress is remarkable, but there is still a way to go. The problem does not find a solution without continuation of this process and it takes also the responsibility of the owners of dogs and cats to sterilize their animals.
Stimami Sterilisami continues in 2018
For 2018 it is decided to move fast in February. The program will proceed to cover the complete expenses of sterilizations, done by the foundations that take the dogs and cats from the streets. In addition to this, a subsidy is offered to dog and cat owners for sterilization, the price will only be Afl. 75 for a dog and Afl. 35 for a cat.
By means of this strong impulse the solution to the problem will be pushed. Bucuti& Tara Beach Resort committed to a total of Afl. 250.000 this year, TPEF will grant Afl. 95.000. The goal is to generate more financial sources to guarantee the continuation of this program as the current funding will not be sufficient.
'Stimami Sterilisami' is a sustainable solution
Bucuti& Tara Beach Resort and their partners choose a sustainable solution, durable and healthy. Healthy for our community as well as for our pets. Bucuti& Tara Beach Resort would like to express their appreciation and is thankful for the trust and support they encountered in the following people:
Yessy Arends – for introducing this idea to the resort.
The vets that united to give a special price to the program.
Volunteer Miguel Garcia who dedicated his heart and time to the administration of the program.
Aruba Tourism Authority, especially Aruba Tourism Product Enhancement Fund for their donations.
And to all the people that care for their pet in a responsible way, meaning to have their pet sterilized, which contributes to the solution of this problem.
For more information about 'Stimami Sterilisami', visit www.stimamisterilisami.comor Facebook Stimami Sterilisami. From the beginning of February you can register for a special sterilization price.