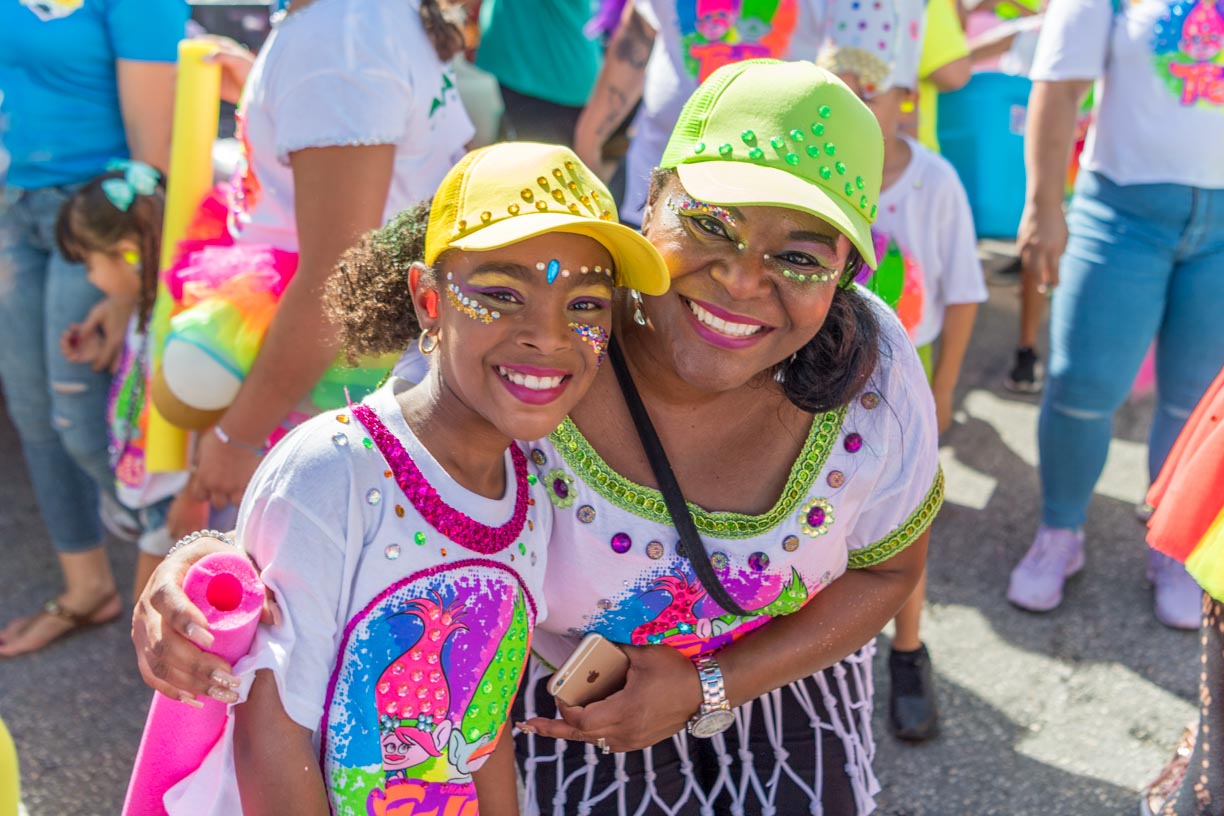 ORANJESTAD – While the official opening of the carnival season took off with the Torch Parade at January 6, the island caught the carnival fever and since then entered a series of carnival events that go on until February 11. What has been past weekend and week: the election of Prins & Pancho, Tumberito Festival and the Parade di Blaas. Coming up from tomorrow until Sunday: St. Cruz Jump Up, the Children & Youth Queen Election & the Tumba Contest.
The island is known for its white-sanded beaches and perfect climate, but there is one time in the year that Aruba draws thousands of visitors: carnival. If you have never been here before, come in carnival season as your experience will be amazing. Sensational musical events, queen elections and different parades are all part of this spectacular phenomenon. Carnival is part of Aruba's history and cultural heritage, actually it is the largest cultural festival on the island.
For the islanders it is a way to express their creativity and break away from the daily buzz of life. Dancing to the rhythm of local music while enjoying the ambiance of the public are some of the ingredients of this festival. Oranjestad and San Nicolas are the stages for this display of unique designed costumes, amazing ambience and upbeat, local music. The festival is for everybody accessible and safe to visit. Behind the screens there is an enormous organization that makes sure that this festival runs smoothly. The police, inspection department, Red Cross volunteers, garbage service and many others work day and night to make sure that carnival is a success. All the trailers are being carefully inspected before they are allowed to participate as well as the vehicles that pull them. After each parade the streets are being cleaned and road blocks are being taken away so next day normal traffic flow occurs. The several organizations and institutions work together with the official carnival organization SMAC.
Coming Up
Last weekend the Prins and Pancho were chosen. They are the official escorts of the various carnival queens that are yet to be chosen. There are three categories: Children, Youth and Adult. You will see them in their colorful outfits and typical headpiece while dancing and prancing around the carnival events. Music is essential for carnival and the carnival songs contest is called Tumbo for the adults and Tumberito for the children. The lyrics of the songs must relate to carnival and come with humor and satire linked to island events. The Tumberito winners were chosen last weekend, the Tumba contest will take place coming Saturday. The children balloon parade, called Parade di Blaas was last Sunday, but if you missed this one and wish to be amazed by the local young talents, there is the Children & Youth Queen Election coming Friday. You will for sure be impressed by the costumes and local talents. Ready to move? Tonight is your change as there will be a Jump Up from 7 pm in St. Cruz with a real brass band and carnival party. Join the fun with the locals.
History
In the 1920's the first carnival events were organized by social clubs that started private costume and masquerade parties. This year we celebrate Aruba's 64th carnival, which means that the first grand parade took place in 1955. Since than Aruba's carnival has grown big and is now able to stand shoulder to shoulder with the most renowned Carnival celebrations around the world. Aruba Today has put the coming carnival events for you in a row:
-January 18 – Jump Up in St. Cruz – 7:00 PM
-January 19 – Children & Youth Queen Election – Entertainment Center – 7:00 PM
-January 20 – Tumba Contest – Aruba Entertainment center – 8:00 PM
-January 21 – Children Calypso & Road March Contest – Carnival Village – 6:00 PM
-January 22 – Pre Finals Caiso & Soca Monarch – Carnival Village – 7:00 PM
-January 26 – Carnival Queen & Mrs. Carnival Election – in Oranjestad – 7:00 PM
-January 27 – Children's Parade in Noord – 2:00 PM
-January 27 – Final Caiso & Soca Monarch – Carnival Village – 7:00 PM
-January 28 – Transfer of command – Government Main Office – 10:00 AM
-January 28 – Grand Children's Carnival Parade in Oranjestad – 2:00 PM
-February 1 – Hebbe Hebbe Fest – Parkinglot Post Office oranjestad – 8:00 PM
-February 3 – Jouvert Morning & Pyjama Party in San Nicolas – 4:00 am
-February 3 – Aruba's Grand Lighting Parade in Oranjestad – 8:00 PM
-February 4 – Grand Children's Parade in San Nicolas – 2:00 PM
-February 4 – Buring of Momito at Carnival Village in San Nicolas – 7:30 PM
-February 8 – Lighting Parade in San Nicolas – 8:00 PM
-February 10 – Grand Carnival Parade in San Nicolas – 12:00 AM
-February 11 – 64th Grand Carnival Parade in Oranjestad – 12:00 AM
-February 11 – Burning of King Momo (ending of Grand Parade) 7:30 PM
For more information you can visit Facebook page SMAC, the official carnival organization.