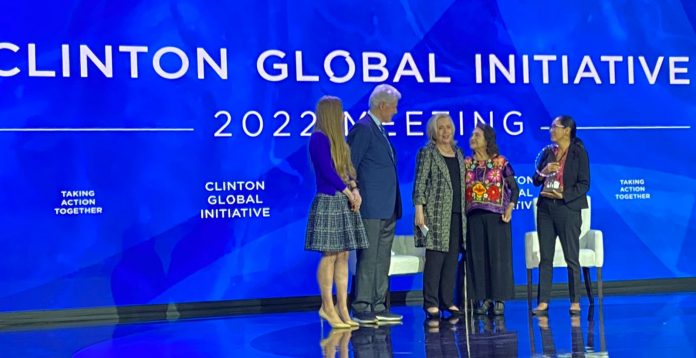 Prime minister of Aruba, Evelyn Wever-Croes met with Mrs. Hillary Clinton to explore how the Clinton Foundation can help Aruba regarding innovation projects.
This meeting took place this week during the conference "Clinton Global Initiative – Taking Action Together 2022". Prime minister Wever-Croes is currently in New York attending the General Assembly of the United Nations (UNGA).
During the conference of the Clinton Global Initiative this year, ex-president of the US, Bill Clinton, together with Hillary Clinton and their daughter Chelsea Clinton discussed various topics of interest. President of the World Health Organization (WHO), Tedros Ghebreyesus and artist/activist Bono elaborated on the effects of the pandemic and the strategy that was used in developed and underdeveloped countries. Their advice is now to invest in a basic healthcare system.
Prime minister Wever-Croes said that it was a good meeting, adding that she is "finding solutions for Aruba".