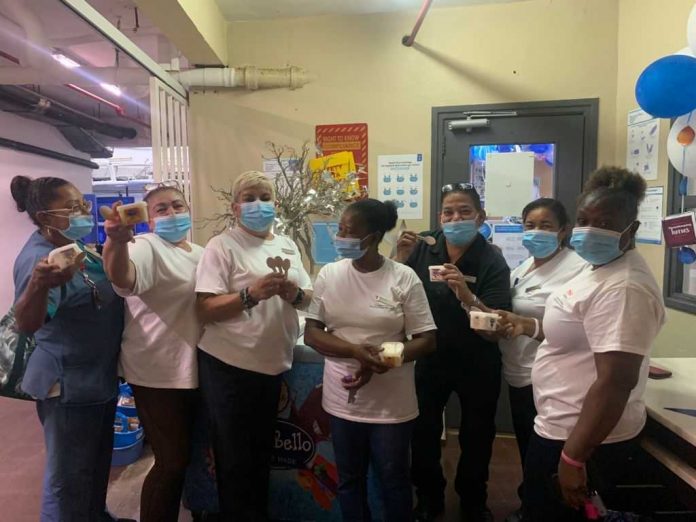 The International Housekeeping Week 2021, in early September, was filled with surprises for the hardworking team members in the housekeeping department of the Hilton Aruba Caribbean Resort & Casino.
The week's events organized by the department of Human Resources, included an interactive program put together in collaboration with the Food & Beverage department.
"This year we are celebrating the strength, commitments and heart of our Team Members. Each of you is an integral part of keeping our guests and fellow Team Members healthy and safe", says general Manager Vasco Baselli, adding, "We are so thankful and appreciative for all you do, and we can't wait to celebrate you with a full week of smiles, laughter and happiness."
The week started off with an Ice Cream get together at the housekeeping entrance, then a sumptuous Thank You breakfast the following day, a Pizza Day, a Donut Day and a Snack Box Treat, adding a touch of excitement to each workday.
At Hilton, International Housekeeping Week is celebrated across the globe, recognizing the Housekeeping Team for their dedication and hard work each and every day. At Hilton Aruba Caribbean Resort & Casino, the leadership team acknowledges and shows its appreciation for all the contributions Made by the resort's back-of-the-house heroes do on a daily basis.
Pictured here, the Housekeeping heroes as the center of attention for the week.