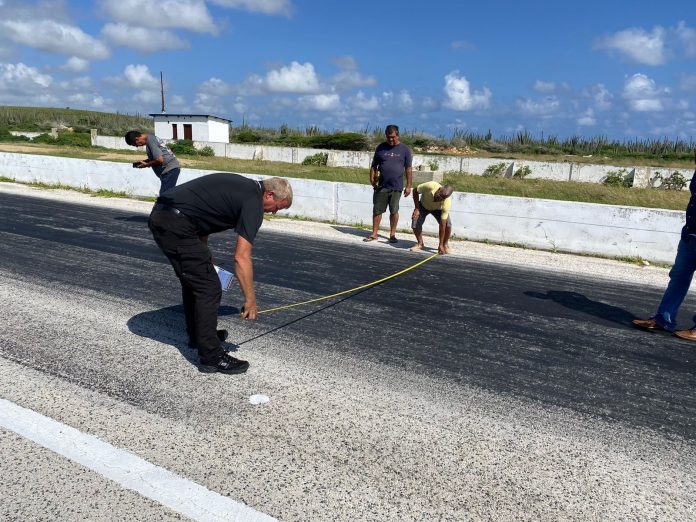 Last week, invited by the minister of Sport, Mr. Kurt Johnson from Total Venue Concepts, a professional on the preparation of drag racing tracks in the United States, came to Aruba for four days.
During his career Mr. Johnson dealt with a lot of drag racing tracks around the world and has knowledge and expertise to evaluate, measure, dig, and analyze tracks and provide a final report. Mr. Johnson visited the Palo Marga track together with ABM and a representative of the minister of Sport to make an analysis on everything that needs to be done in order to get the track certified.
Mr. Johnson met with the minister of Sport in order to give a preliminary presentation on the report.
During his stay, Mr. Johnson met with Aruban companies that have teams that can execute the work as soon as funds become available. The final report will be delivered this week to the Ministry of Sport.
Minister of Sport, Mr. Endy Croes expressed his hope that soon the track can be fixed and approved by international organizations, so that the drag racers in Aruba can have a track that fits all IHRA and NHRA specifications for international and national races to take place on the International Raceway Park Palo Marga in the safest way possible.