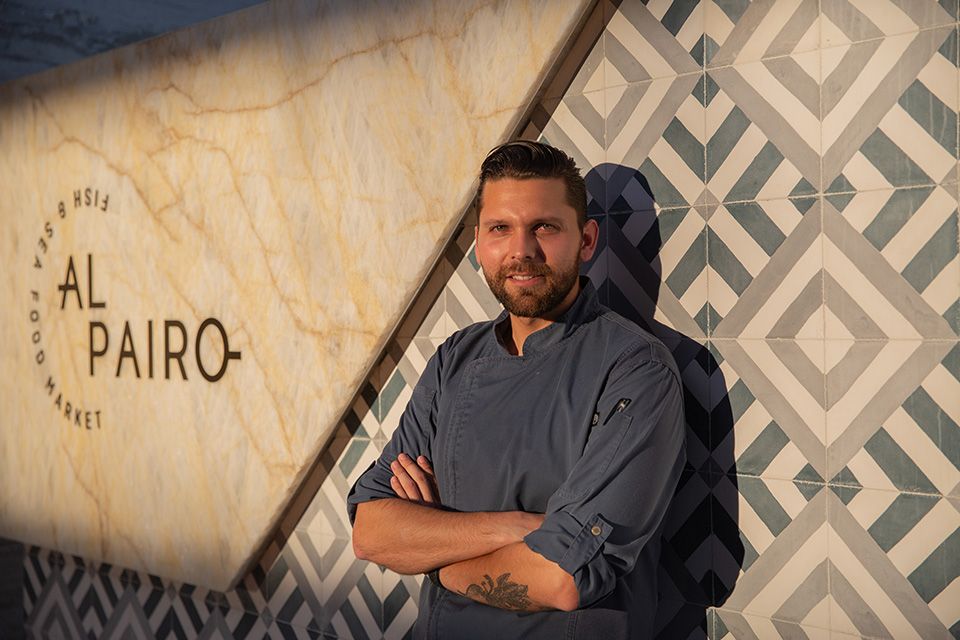 With Top Chef Juan Pablo Domínguez
PALM BEACH — Chef Juan Pablo Domínguez is THE Chef of Solaz, a Luxury Collection Resort" in Los Cabos, Mexico. He will be at The Lobby at the Aruba Marriott Resort & Stellaris Casino to surprise you in a culinary sense as Domínguez has a record of culinary successes on his name. His stand-out repertoire comes from a range of experiences worldwide working with Michelin star Chefs and operating his own top-niche restaurants as well as his roots within a restaurateur family in Guanajuato state. Do not miss out on the fantastic opportunity to taste a traditional Mexican ceviche together with the most traditional and ceremonial dishes in Mexico.
"I will prepare an Aguachile Negro, a traditional Mexican ceviche made with fresh shrimps and charred jalapeños & green tomatillos; this is one of my favorites. As well, I will prepare some different moles sauce, these are the most traditional and ceremonial dishes in Mexico. I will cook it with handmade tortillas and slow roasted suckling pig", Domínguez says. Only by hearing him talk about the event and by knowing his background there is no way back, you've got to find out. Mexico is calling.
Since Domínguez was a little kid, he was inspired by his uncle the chef Bricio Domínguez, an autodidact chef who in early 2003 opened his first restaurant "El Jardín de los Milagros" in the capital of Guanajuato state. By then, he was only 12 years old and it was his initial approach to a culinary experience, helping with basic cooking tasks. From there life took him on a foodie-trail where he kept on cooking, kept on training and got better every time. His advice to young chefs in being is: "Do not take it as "work", this is our passion, this is what motivates us; read, travel and listen to your superiors because they have already been in our position at one point and they know the types of mistakes that we will go through. Never give up if you fail once, failing is a process of learning. And the most important keep dreaming!"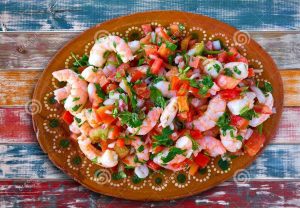 The Secret of Pure
The success of the chef lies within the pure taste of his dishes. "My taste is pure tradition, I want to transport each guest to the traditional market "El Mercado de San Juan" or "El Mercado Hidalgo", they will taste the pure spices, the traditions, the soul of Mexico."
For this event he will bring autochthon chilies from Mexico, chilies that you can only find in Oaxaca, and the "black truffle" the Huitlacoche, also known as the black Aztec gold, that is the mushroom that grows in the corn. The Chef will keep the tradition while adding touches of innovation, but respecting each ingredient. "This is a big opportunity to try traditional Mexican food without having to leave Aruba. I really want to give every guest the experience of being in an authentic Mexican local market." There is more to Mexican gastronomy than only tacos and tortillas. "This time you will experience it as a local Mexican. I will cook the most traditional dishes every Mexican love."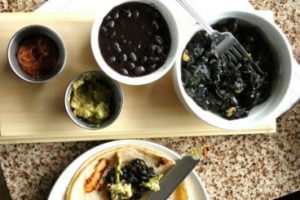 Mexican Masterfood
Passion, love and traditions and the luck that each state from Mexico has different microclimates makes the country exceptionally diverse in gastronomy.
They can produce tropical fruits and vegetables; they have forest with edible wild mushrooms everywhere; the desert at the north of Mexico has different types of edible cactus & agaves. And the country is surrounded by the Pacific Ocean & the Gulf of Mexico providing different types of fish, shrimp and lobsters.
Domínguez' wish is to transmit the feeling of "being at home" when his grandmother used to cook her traditional mole on his birthday, or when his brother got married and the nanny cooked for him the best huitlacoche sopes. "I want to transmit the same I felt those times, especially the love that is put in each salsa, in each tortilla!"
Mexican pop-up event at The Lobby at the Aruba Marriott Resort & Stellaris Casino on Friday, May 31st and Saturday, June 1st. Only 70 seats available per night. Reserve: 520.6670 / 520.6652 / 520.6343