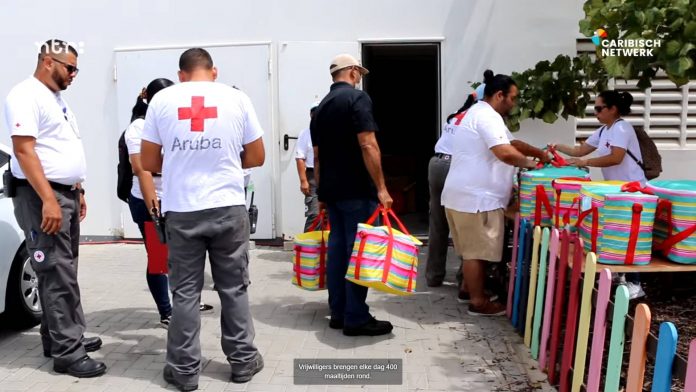 The millions of euros in aid which the Netherlands gave the islands because of the corona crisis are running out quickly. On Aruba, 12 thousand individuals have asked the Red Cross for help. On Sint Maarten, the aid organization says the trend where people are in need of food, has become the norm. This article is written by Sharina Henriquez and Tim van Dijk from the Caribisch Netwerk.
The Netherlands donated 16, 5 million euros for emergency aid last month to all the six islands and the Red Cross coordinates its distribution. Aruba got 10 million florins (almost 5 million euros) and can help 5000 households with the money till August. But what happens after that?
Help each other
"No one has a crystal ball with which they can predict the future, me neither. At this point we're seeing an increase in the aid requests, which we can fulfill for the next three months. If we run out of funds, we can request more aid from the governments", says Michel La Haye, director of Red Cross Aruba. The Red Cross isn't receiving any funds from the Aruban government at the moment. The government recently indicated that it would not help undocumented individuals but that they would have to turn to aid organizations such as the Red Cross. "No arrangements have been made with the government about this. But anyone who asks us for help, we'll try to help. We don't care where you come from." La Haye does ask the people of the island to 'help each other'. "There are so many people in trouble now. Look around, help your neighbor, check to see if they're doing alright. Help each other where ever possible."
On Sint Maarten, the Red Cross can help 3200 families for a period of three months thanks to the Dutch donation, says chef de mission, Fanny de Swarte. Small families receive 83 dollars per fortnight to buy groceries. Large families consisting of four to six individuals receive 183 dollars per fortnight. "People are really going to need food. As this trend has become quite the norm", concludes manager Mitchell Horsford of the Red Cross.