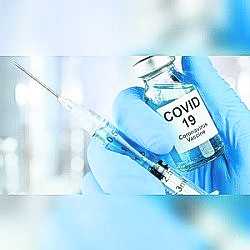 Rules and protocols are being reviewed and evaluated on a daily basis and adapted as per current situation by a crisis team, in order to protect each and every one visiting and residing our island.
Current numbers
There are currently 747 active Covid cases on the island. 693 residents and 54 non-residents. There are 65 persons hospitalized of which 12 are in ICU Aruba and 14 in ICU in Colombia. 126 persons lost their battle against the Covid virus of which 2 of them are non-resident.
Measures taken by the Government of Aruba effective as of Sunday August 22, 2021 till September 1, 2021:
Curfew in effect from 10:00pm until 5:00am. Nobody is allowed outside during those times.
Closing time for all establishments except at hotels is 9:00pm until 5:00am. (Check with your hotel for closing times at establishments there.)
All Casino's must close at 9pm.
Maximum of four people at a table at restaurants. Children under 12 do not count towards the maximum numbers. This is for both inside and outside.
Nightlife establishments can only have table service.
No live music except as background music by one musician only, and no dancing at clubs, bars, establishments. This includes hotels/resorts.
No forming of large groups and no events. Social gatherings such as parties or gatherings at home or any other place are not allowed.
Commercial spaces such as cinemas, convenience stores, supermarkets, funerals, churches, etc. will be limited to 50% capacity.
Sports will be limited to practice only. No form of competition is allowed.
Masks are mandatory indoors everywhere on the island.
Practice Social distance at all times.
Location ban on beaches and parking lots between 10:00pm until 5:00am. Nobody is allowed on beaches and in public parking lots at those times.
No alcohol in public areas including beaches unless drinking at a resort or establishment. It is prohibited to have alcohol on any public beaches, parking lots, parks, or in any public place unless it is a licensed establishment.
Schools will open on September 1st. They were supposed to open on August 19th
All visitors ages 15 and older flying to Aruba must wear a mask on the airplane and in the airport in Aruba.
As of Wednesday August 25th the age of people that need to be tested before arriving to Aruba (or at arrival) will now be 12 and older. This was previously 15 and older.
Insurance coverage is $15 per person for the duration of the stay up to 180 days.
More information on travel and health requirements can be found on www.aruba.com.