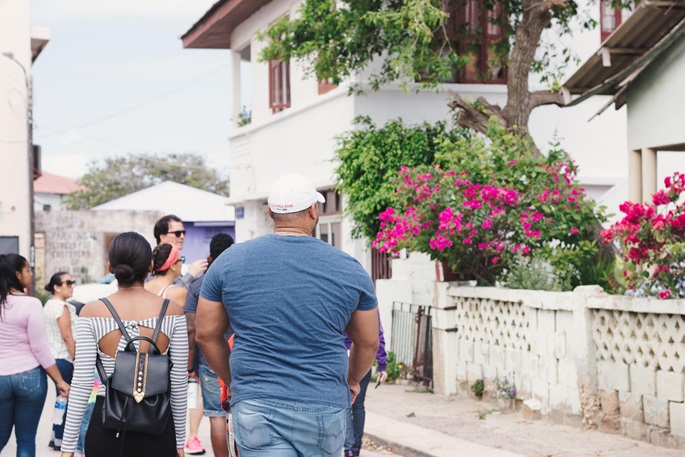 SAN NICOLAS – Aruba is part of the Dutch Kingdom and therefore the King's Day is celebrated full enthusiasm here. The multicultural town of San Nicolas will for sure offer a full day of festivities including a new market, Sani Market, on Saturday April 28.
The team of the organization Experience San Nicolas offers a market in the Main Street of the town with the focus on art. The typical Caribbean ambiance will reflect in the stalls of both children and adults. The market will take place from 9 AM to 1 PM. If you are interested in participating, please call 584 70 90 or email experiencesn@gmail.com.
The Scavenger Hunt is the perfect way to get to know San Nicolas (better). You can form a team of maximum 6 persons and the theme will be around the King. If interested to participate, please register at experiencesn@gmail.com. The Scavenger Hunt is between 9.30 AM and 11 AM.
San Nicolas has a rich history and nowadays you can admire some fabulous wall paintings as well as enjoy two museums: the Museum of Industry and the Community Museum. Art is to be found at Cosechea where trademark art products made in Aruba are offered and they organize workshops too. Experience San Nicolas offers a walking tour called San Nicolas Cultural Discovery Tour and on King's Day you can register for this tour that starts at 9 AM until 10.30 AM. Send an email to experiencesn@gmail.com.
Kiwanis Club of Palm Beach Aruba will also contribute to this special day with popular games for children that are authentic for the Dutch Kingdom. Just in front of the Water Tower there will be a lot of fun offered to our children and everybody is welcome to participate between 9 AM and 1 PM.
Come on over to San Nicolas coming Saturday and enjoy a day full of creativity, history, culture and fun. For more details about King's Day San Nicolas please visit the Facebook page Experience San Nicolas.