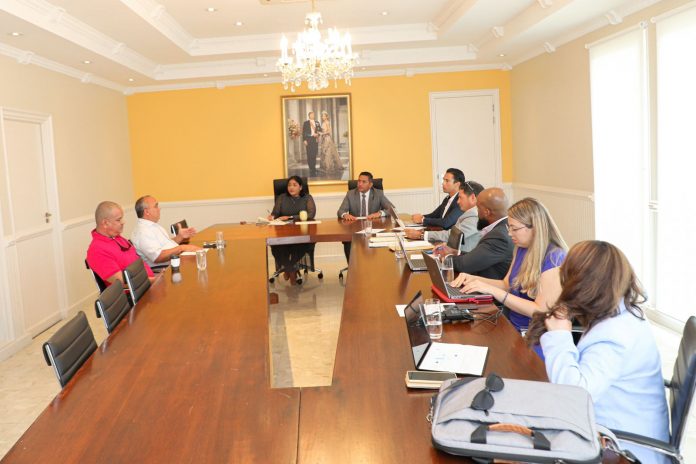 Last week, minister of Finances, Xiomara Maduro, together with minister of Nature, Ursell Arends, met with the director of Customs and experts from the Department of Nature and Environment, regarding the law forbidding single use plastic.
In practice the enforcement of this law has some points that make the work difficult for Customs, and this delays the process of importation.
For this reason, the Government of Aruba will present a change in the law to the Parliament, in order to provide more clarity on which are the plastic products that are allowed to be imported, and which ones are considered single use plastics. Some of the changes that need to be made the law regarding single use plastic is the opportunity to make an objection. Also the process that Customs needs to go through in order to destroy the products confiscated needs to be stipulated.
Together with the change in the law, a more efficient policy will be formulated, so that everyone can better comply with the law regarding single use plastics, to benefit Aruba and its environment.