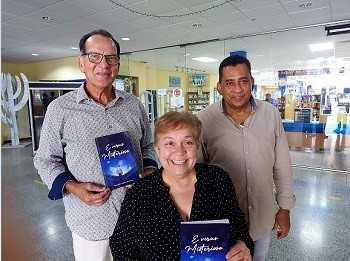 Author Benjamin Romero recently published his third book entitled 'The Mysterious Virus'.
As the author said, this book is close to his heart and means a lot to him. A creation with a topical subject, a situation in which we all live. The pandemic that brought the world to its knees. In his book he deals with many aspects and developments of this virus. The author emphasized the human aspect, the good and bad sides, with the help of the characters. He also discussed the morality and other values ​​he put forward in this book. It took the author about a year to complete this book, closely following the developments of the pandemic and individual and community responses. Romero describes his most recent book as a short novel with a fiction dimension, but, given his journalistic background, it also contains some realistic parts that sometimes intertwine.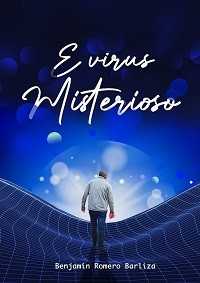 The author gave two copies of the book Mysterious Virus to the director of the national library, Ms. Astrid Britten, to add to the library's book collection. The library will soon be able to lend copies.
About the author
Benjamin Romero was born on May 9, 1963. He went to school and university in Colombia. He graduated as a social communication expert and journalist from the University de La Sabana in Santa Fe de Bogota, Colombia. After graduation, Benjamin returned to his native Aruba where he has been working for the press for the past 25 years. He is currently employed by Bon Dia Aruba newspaper as a journalist and editor.