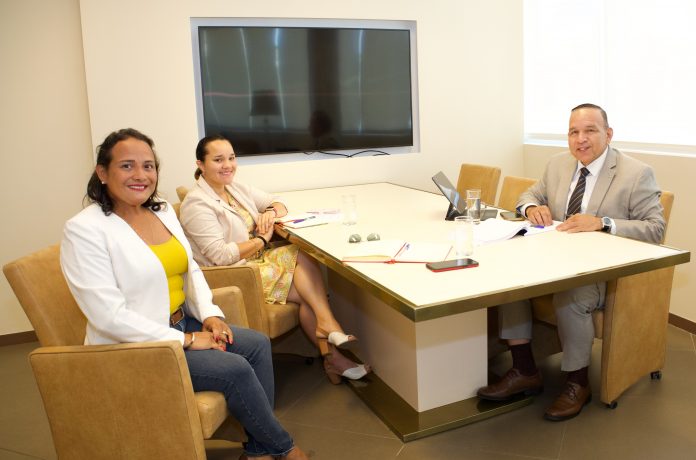 ORANJESTAD – In a pleasant environment, Aruba's minister of Education, Mr. Endy Croes met with representatives of EducacionUSA Aruba, Mrs. Jo-Anne Croes and Mrs. Marilis Becker.
During the meeting, they discussed various important points of interest for students who choose to continue their studies in the United States. EducationUSA Aruba provides the necessary information to these students.
EducationUSA Aruba has a list of four thousand accredited colleges and junior colleges, and guides the students who have the wish to study in the United States through the process and all the requirements with which they have to comply.
It is recommended for the student to begin preparations a year in advance in order to receive guidance and find a good match regarding college or junior college which fits them. EducationUSA Aruba helps the students find a good school in the United States, where the student loan they receive from the government of Aruba, 'Arubalening', is sufficient to cover the cost of the school.
EducationUSA Aruba is also focused on students who have a talent for sport, and helps them not only to get the Arubalening but also to find scholarships depending of the student's talent.
A positive aspect of education in the United States is their sports programs which are much better organized compared to the Netherlands, and this surely is an added value for students who have a talent in sports.
The minister thanked EducationUSA Aruba to open the road to guidance, preparation, and for creating opportunities for Aruba's youth to study abroad.