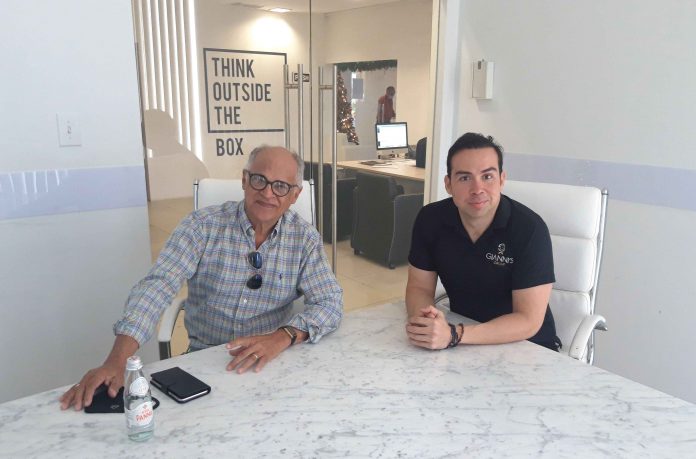 "We are informed afterwards by our government about decisions that influence our businesses directly, for example the curfew and its related hours of closing," says the president of Aruba Food & Beverage Association (AFBA), Jan van Nes. The Food & Beverage sector has suffered and is still suffering due to the Covid-19 crisis and the future is insecure. "But it could be better when we are involved with governmental decisions from the beginning and work on solutions in a transparent way together with all stake holders involved. Unfortunately that is not the case leaving our sector and its thousands of employees in great insecurity about the near future."
Aruba went into lockdown from March 2020 to July 2020. Travel and tourism's overall economic contribution represents more than 88% of the island's total GDP and the sector supports over nine out of ten jobs. In other words, less than 10% of the jobs in Aruba are not supported by the sector in one way or another. With the financial support of the Netherlands, companies could register for wage subsidy from March 2020 up to today, but to guarantee this settlement there are conditions set by the Netherlands with regards to reforms.
Daniele Ferrara is a board member of AFBA and also Managing Director at Gianni's Group. "Most businesses will not survive without the wage subsidy provided by the Netherlands. But we do not know until when this is secured and up to what percentage? This is a priority issue for us." The Government of Aruba (GOA) is not transparent and does not provide clarity on life-changing decisions for Aruba's business owners. "Besides the wage subsidy, we are asking for answers with regards to labor law flexibility and information about the status of the vaccination."
Recently Van Nes and Ferrara gave a presentation to the Governor on his request where they showed a Strengths, Weaknesses, Opportunities, and Threats (SWOT) analysis. They discussed how the sector can get out of this situation. Van Nes stated, "Also we presented how we have gone through the pandemic as of March. One question we asked the Governor which he could not answer was 'What happens if Aruba does not comply with the Dutch conditions that apply to the receipt of wage subsidy?' This is an extremely important issue as it goes hand-in-hand with the investments of companies on the island, their equipment, human resources and finances."
SWOT outcome
Strengths
Aruba was well positioned before COVID-19 and featured high occupancies all year long
High repeaters base
Strong time share base
Diversity of restaurants on the island
Good to very good medical facilities on the island
Some of our nature areas got a break
Aruba took measures that favored tourism to the island
Fast launching of Fase (Emergency Social Assistance Fund)
Fast and efficient launching of Wage Subsidy
Weaknesses
Perhaps too many restaurants on the island
Bureaucracy at every corner in renewing permits and establishing businesses
Local young population not as interested in jobsF&B sector
Strong need for outside expertise
High cost of business
High taxes
Inflexibility in giving precariat for additional space
Time to adapt Wage subsidy &Fase so more staff will be hired
Opportunities
The Netherlands reform
Sailing the Sails execution
Eliminating red tape
Re-engineer ourselves by means of diversification
Vaccination
Flexibilisation of labor laws
Threads
Third wave
Lockdown
Indiscipline of the public of abiding by the rules
More red tape
Staff on permits without AZV
Unfair competition by F&B outlets mushrooming
Incompliance GOA Landspakket (conditions set by the Netherlands)
Permits, problems and no communication
"We have employees waiting for more than six months on an answer with regards to their permit extension. They have already four or five years of permits, living and working on Aruba and are now in this grey area where they do not know their status. For us employers we have people that are in the meantime uninsured. What happens if they get into an accident at work? Is this my responsibility?" asks van Nes. "This situation is out of control. The past nine months we have had not one single meeting with the Labor Minister and stakeholders, we feel that these issues are shuffled under the carpet. But these people on permits are here and they will not disappear by ignoring them. Also we will need them if the island continues picking up. But what if not? We need to structure this and implement premiums to them who go by free will and also to those who are ready to come back when they are needed again. At this moment we see no other option than to prefer high season contracts." All of this has been brought forward to the government and requests for a Tripartite have not been met yet.
Ferrara injects, "there is a tiredness right now, because of the not knowing and the past year. We do not wish to wait and see but anticipate, if only we are allowed to." Within his company, he is a true believer of direct communication and transparency with his staff. "This is what we do at Giannis and it results in a strong feeling of solidarity among the colleagues." Van Nes adds, "Do not forget that people have issues at home due to this crisis. Depressions, domestic violence and stress are displaying themselves and influence work as well. They do not know what the new month will bring them." It is evident to them that at least clarity, transparency and providence of data needs to be given by the government. "Luckily the Christmas period has given us some good business but we cannot rely on two weeks in a year. It is impossible to make plans without some solid ground under your feet."