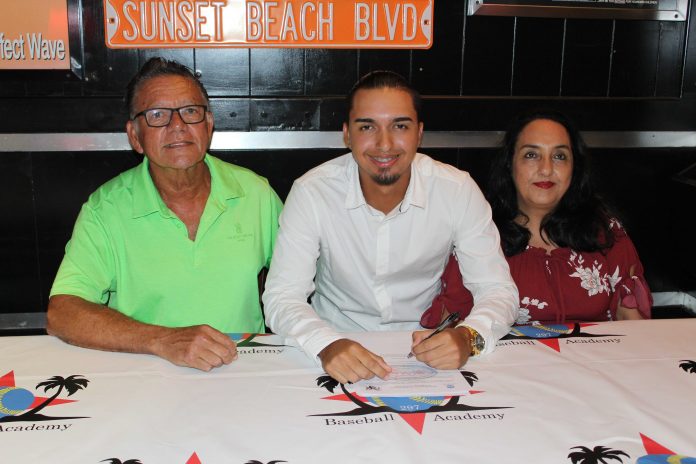 On July 11, 2021 in a ceremony at Paseo Herencia 297 Baseball Academy officially recruits baseball players Jeremy Kelly and William de la Cruz by signing their collegiate letter of intent to play baseball at NCAA Division III Framingham State University in Massachusetts.
Kelly and De la Cruz will be playing under Head Coach Sean Callahan and Assistant Coaches David Walsh and Len Ferrari. Both players are playing in the Summer Prospect League at Nadi Croes Crismo Angela Stadium. The league is for players interested in playing college baseball. Games take place on Tuesday, Thursday, and Saturday's.
297 Baseball Academy owned and operated by Brodie Carey believes that young players need the right exposure to play at the next level. Their mission is to help young student athletes reach their goals while providing an experience and an opportunity to grow while maximizing their recruiting potential. Therefore 297 Baseball Academy is giving their professional guidance and resources to match the need of these athlete.
Congratulations to Jeremy Kelly and William de la Cruz with your achievement.