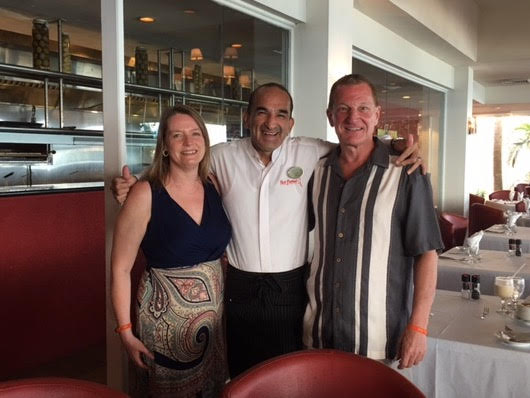 We are far away but still connected through Aruba Today! We know many of you as our loyal readers and friends and we know you just love Aruba's hospitality. The most striking is that all of you mention the great service and the bond with the waiter, the receptionist or other staff in the hotel and restaurants. We have asked you to send us a picture of that favorite waiter or housekeeper or other hotel staff together with a personal message to them to publish this in our newspaper. We will also do our utmost to find this person and make sure she or he will get this message. Many of them may have lost their job or do not know when they will restart their work. They must miss you and the daily interaction that is why we would like to reach out and make a connection.
Send your text and picture to: news@arubatoday.com. You may also send us a PM on Facebook but pictures are best by email.
Have a look at the wonderful messages we have received so far. Thank you for sharing!
Jeannie: "Hello from Canada! We met this kind gentleman when we stayed at Riu Palace Antilles. He was a rep for Sunwing. He was at the airport March 1st, and a big hug and smile greeted us. This year we stayed at Divi Resort where upon leaving the photo was taken. Alix is operating with his wife their newly formed private transportation company. I have misplaced his business card he gave me. Do you know him? Would like to know how he is doing.
We will return and in the meantime, enjoy reading your FB posts.
Stay well – respect the distancing – we will overcome this terrible virus.
Kind regards"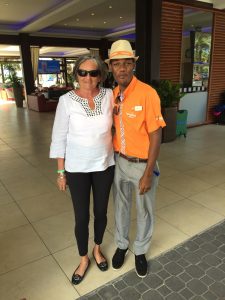 Pamela & John Howryla: "We have been coming to Aruba for 20+ years & one of the highlights is getting to see Yaldo at the Red Parrot restaurant at the Divi all inclusive. He always makes us feel so welcome, we look forward to seeing him & all the wonderful people of Aruba very soon."