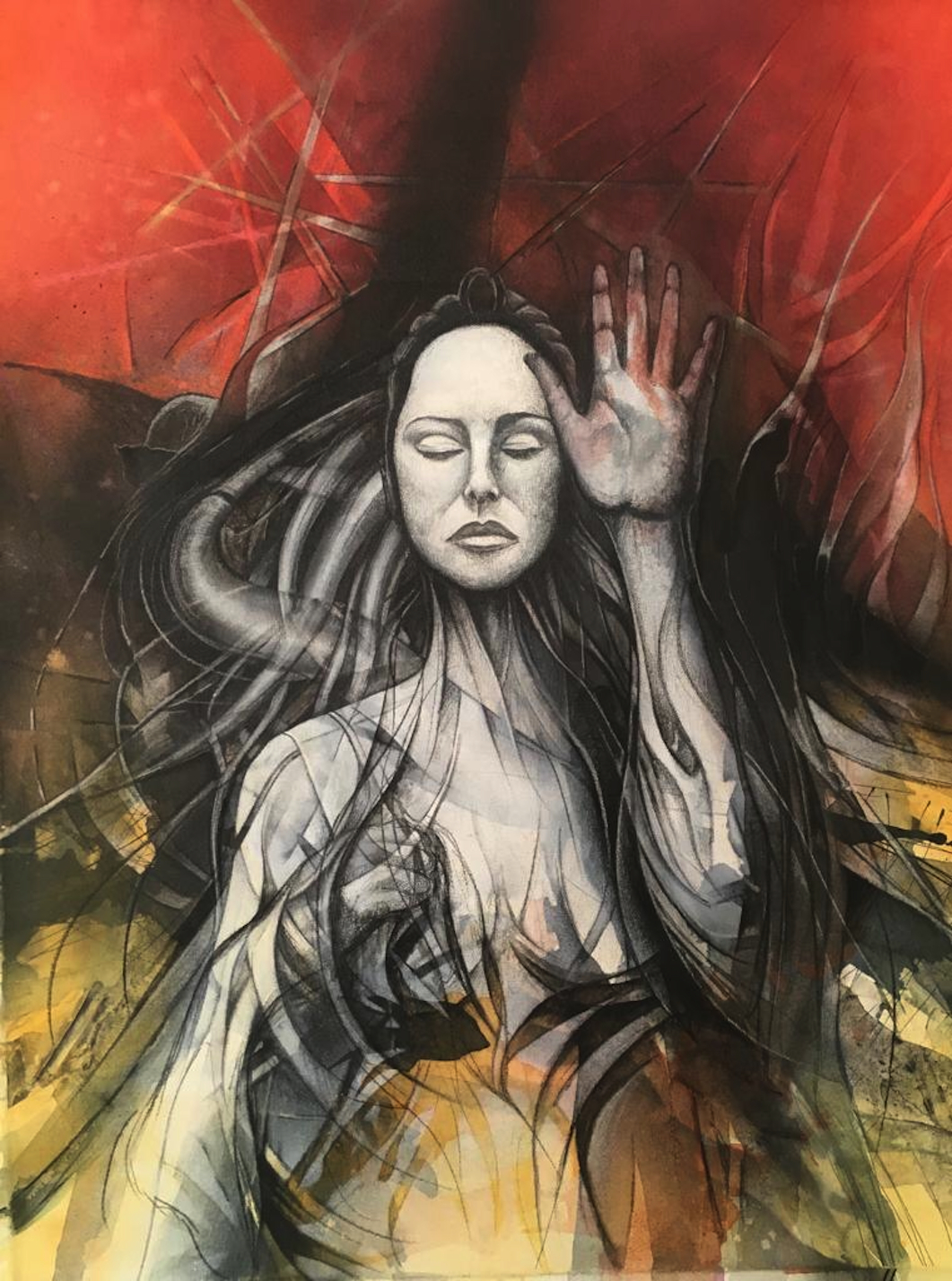 ORANJESTAD — Ateliers '89 kindly invites you to their next painting workshop with international artist Gustavo Paris. Each person has his own singular way to express his own creativity and wit. Therefore the artist presents this workshop "Acrylic and Drawing Techniques" applied to the search of contemporary individual concept, connecting creative ideas with applied technical fundamentals developing paintings and drawings during three weeks.
In recent years the use of mixed media in painting has brought down the drawing-painting border, making art expression richer and more profitable.  The expansive movement so characteristic of Gustavo Paris full body of work can be described in this manner. His works "open themselves up" towards space. In fact, they resemble cosmic landscapes, fragments of galaxies captured in their continuous and eternal becoming. In some pieces, the artist introduces – as a backdrop – a segment of this starry cosmos that have generated so many dreams in mankind; in others, he places a veiled horizontal bar that, by exercising a contrasting tension with the painting's dynamic brushstrokes, contribute to the idea that a "human" landscape can be created – fantasized, dreamed of, and designed – even in Extra-planetary environments.
The artist and professor Gustavo Paris will supervise you in the developing of your own expression by doing drawing and painting exercises which will lead to a final exhibition. He thinks that every creator has an ability to transform the world – whether near or distant from him or herself – into something more significant than its natural appearance.
Every non-figurative creator is bent on transcending common things in order to arrive at the spiritual through an implicit act of faith, which manages to transmit to a truly sensitive and intuitive spectator. In Paris lyrical abstractionism, we notice a voyage towards an internal landscape, and in some way, a connection with the cosmos from the internal consciousness.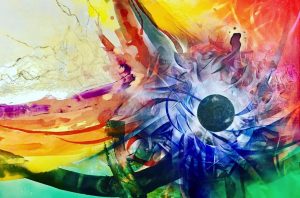 Gustavo Paris was born in Venezuela in 1974. He started his studies at a very early age at the art academy taught by artist Ildebrando Rossi. He received his bachelor's degree in Plastic Art in 2001 at the Cecilio Acosta Catholic University in Zulia, Venezuela, where he started his career as a professor, teaching painting, drawing, and graphic art language from 2005 to 2010. Paris also taught at the Julio Arraga National School of Plastic Arts from 2008 to 2016. He is currently a full-time professor for the Faculty of Arts at the University of Zulia where he's been teaching painting and drawing since 2012. Gustavo Paris has a long trajectory and exhibition record that includes exhibitions in multiple cities in the world.
"Reaching the intangible seems difficult and impossible, however the thought travels beyond reason and attracts the invisible to the visible, to be transported into a space of emptiness, of the internal and finds ideas and translates them. It translates into my purpose of existence", Gustavo Paris (2012).
The workshop will take place from Monday January 7th 2019 till January 31st 2019 at Ateliers '89 located at Dominicanessenstraat 34, in Oranjestad. For more information visit their facebook page Ateliers '89.