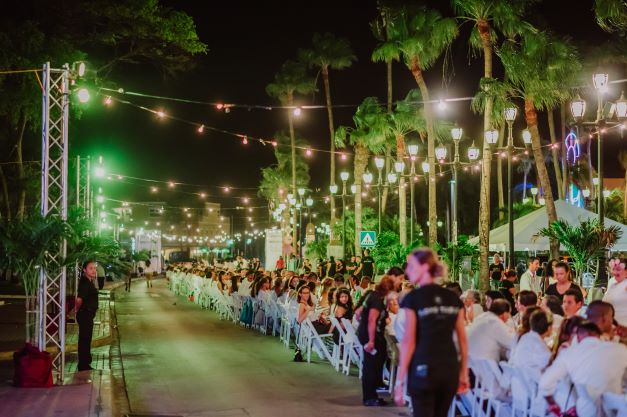 Wind Creek Aruba announced the open voting period for the 4th Annual Long Table Aruba, which will award one local Aruban charity $40,000 – a record-high donation in the event's history.
More than 40 charities are eligible for votes via the Wind Creek Aruba website through August 24, and the winners will be announced on August 28 at the Long Table Aruba event. To be considered for the donation, local organizations were asked to submit a video showcasing their charity's mission and share why they would like to receive the $40,000 donation.
This year's Long Table Aruba event, which is currently sold out, also marks the fifth anniversary of the Wind Creek Hospitality acquisition of Renaissance Aruba.
"We're so fortunate to be surrounded by such incredible charitable organizations doing great work here in Aruba, and we've never been more committed to the Aruban community," said Paul Gielen, Wind Creek Aruba General Manager. "What better way for us to honor these charities than inviting the public to learn more about each one and cast their vote for the organization they'd like to win."
Since arriving on the island in 2017, Wind Creek Aruba has illustrated its dedication to the community by raising funds through its hallmark events – like Long Table Aruba and Winter Wonderland – and providing in-kind hospitality and food donations year-round to organizations in need of disaster relief. Long Table Aruba alone has raised more than $75,000 for Aruba-based charities.