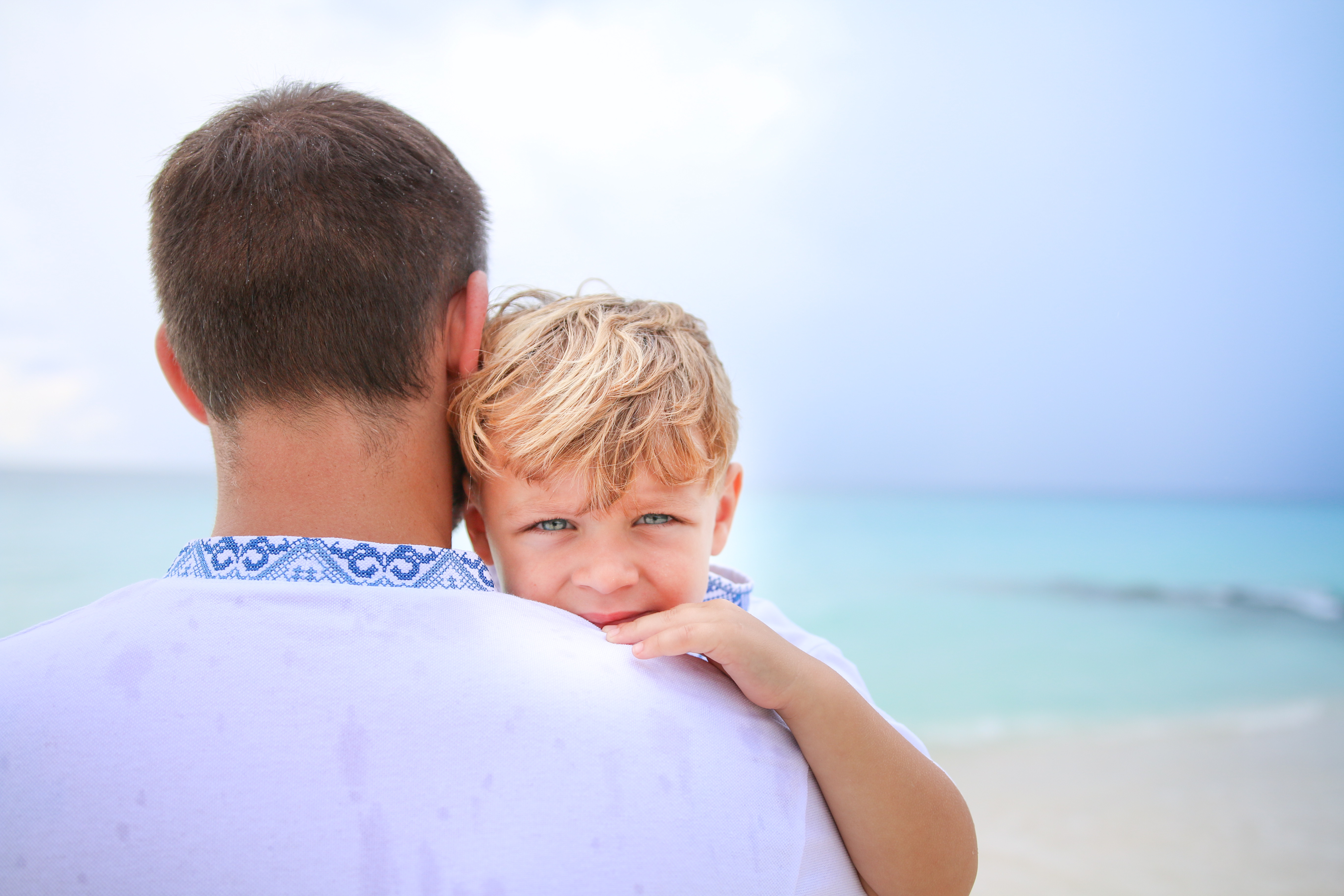 Aloe in Aruba.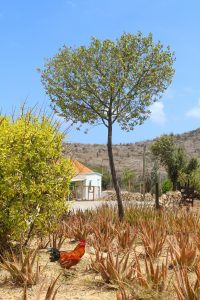 Aloe plants were introduced to the island in 1840s and it was Cornelis Eman's initiative to cultivate Aloe Vera commercially that put Aruba on the map as "The island of Aloes". Growing up we used to use aloe as medicine on wounds and also drink it for the New Year detox. This is something I saw my grandparents do and I still do it every year. My great uncle "Tio(uncle) Dino" worked for many years on the aloe plantation. Aloe is still the best option for sunburn relief.
Aruba in 1499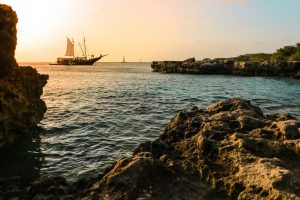 It was in the summer of 1499 that Aruba was discovered by Amerigo Vespucci and Alonso de Ojeda. Both described Aruba as an "island of giants", remarking on the comparatively large stature of the native Caquetíos compared to Europeans. Aruba measures 32 kilometers (20 mi) long from its northwestern to its southeastern end and 10 kilometers (6 mi) across at its widest point. Aruba's first inhabitants are thought to have been Caquetio Amerindians from the Arawak tribe, who migrated here from Venezuela. The photo is not from 1499 but 2018 at Malmok of the Jolly Pirates Sailboat.
The Santa Anna church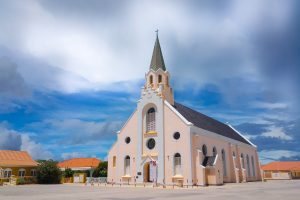 This amazing structure was built in 1914 with a Roman architectural design.  The construction took 5 years and the church opened in 1919. In 2011 the building was damaged by a tropical storm and is newly renovated.  This church is located from Palm Beach heading to the east at the traffic lights than turn right at the second traffic lights.
Family Connection Photos
Last week my mother showed me pictures when my brothers and I were babies and I was really cute, yes I was ha ha!!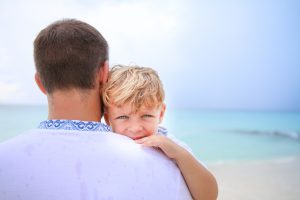 The best pictures were the ones that we were very close to each other or pictured when we were having fun together with our parents. I remember my dad always with a camera and he captured some very deep emotional pictures of us. This picture is from a Beach photo shoot that I did last week here in Aruba of a family that believes in capturing moments for a lifetime