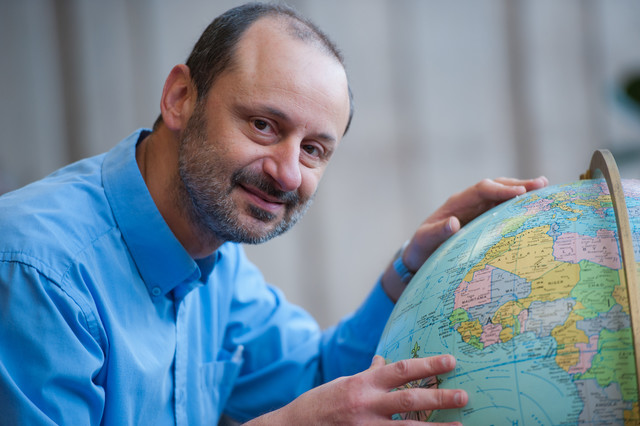 ORANJESTAD — The first "International Conference on Small Island States and Sub-National Island Jurisdictions" will be hosted by the University of Aruba, in collaboration with the Centre of Excellence for the Sustainable Development of Small Island Developing States (COE) and the UNESCO Chair in Island Studies and Sustainability, which is shared between the University of Prince Edward Island (UPEI) in Canada and the University of Malta. The dates are March 26-29, 2019.
The theme of the conference is "Island States and Island Territories: Sharing Stories of Island Life, Governance and Global Engagement." The main focus of the conference is on the differences and similarities between those islands that are fully independent "Small Island Developing States" (SIDs) and those that maintain a political or constitutional link with metropolitan powers; "Subnational Island Jurisdictions" or SNIJs. One of the primary aims of the conference is to discuss the life, governance and global engagement on, for and with SIDS and SNIJs.
The conference's international planning committee is chaired by UNESCO co-chair, Dr. Jim Randall (UPEI). Local co-hosts include Arno Boersma and Francielle Laclé from the COE, Deborah Alexander from the Centre for Lifelong Learning at University of Aruba, and Glenn Thodé, Rector of the U of A, and Patrick Arens, Business Director. The planning committee comprises scholars from several academic institutions including the University of the West Indies, Vrije Universiteit Amsterdam, University of Malta, Leiden University, and University of the West of England.
As Conference Chair Jim Randall notes, "How islands govern themselves and the relations they negotiate with other jurisdictions has a major impact on their sustainable development. This conference brings together international, regional and local experts on island life to share their ideas and research results. I am especially excited to compare development perspectives from independent island states with those from island territories."  
Says University of Aruba Rector, Mr. Glenn Thodé, "Good governance is needed for a just society, for ensuring human rights and for empowering citizens. This applies to all sectors of society, from public to private, NGOs, and academia. What are the aspects unique to island territories? How do the institutional structures on Small Island States assist or limit the ability to meet the United Nations Sustainable Development Goals? We hope to engage with many on this unique event that will create a platform bringing to light these inquiries."
The conference features keynote addresses by four distinguished guests. The first, speaking on the opening morning of March 27, is the Honorable Evelyna C. Wever-Croes, Prime Minister of Aruba & Minister of General Affairs, Integrity, Energy, Innovation, & Government Organization. Her talk will focus on good governance.  She believes taking a human-centered approach to policy-making combined with significant investment in innovation is the only way to help build a more sustainable future for generations to come.
The second is Honorable Leona Romeo-Marlin, Prime Minister of Saint Maarten & Minister of General Affairs, speaking at 08:30 March 28. Her address will focus on island resilience and governance in the aftermath of the 2017 hurricanes.
The third keynote speaker, speaking at a free public event on Thursday, March 28, 19:30-21:30, is Dr. Godfrey Baldacchino, a world-renowned scholar and researcher who has dedicated considerable efforts and energies to the growing field of island studies research―particularly that which seeks to contribute to a greater appreciation for different categories of small island territories. His keynote address is entitled, "Woke up, got out of bed, dragged a comb across my head: A day in the life of a SNIJ resident."
 Finally, the fourth keynote speaker is Dr. Peter Clegg, Associate Professor in Politics and Head of the Department of Health and Social Sciences at the University of the West of England, Bristol. He was formerly Visiting Research Fellow at both KITLV/Royal Netherlands Institute of South East Asian and Caribbean Studies, Leiden, The Netherlands, and at the Sir Arthur Lewis Institute of Social and Economic Studies (SALISES), University of the West Indies, Jamaica. His presentation will be "Beyond Brexit and Cotonou: New Regionalisms in the Caribbean?"
All keynote addresses will take place at Aula, University of Aruba.
The conference will appeal to scholars, policy-makers, NGO representatives, students and members of the general public interested in talking about island life from Aruba, the Caribbean and internationally.
You can register for the entire conference or just one day by going to  https://www.eventbrite.ca/e/1st-international-conference-on-island-statesisland-territories-tickets-52213877112. Details of a free public forum will be announced shortly.
For more information, see http://projects.upei.ca/unescochair/island-statesisland-territories-an-international-conference/, or contact islands.conferencearuba@ua.aw.
The Planning Committee is grateful for the contributions made by the sponsors to this event. These include The Dutch Ministry of Interior Affairs and Kingdom Relations, Guardian Group Fatum, University of the West of England, Aruba Tourism Authority, and the Think to Do Institute.