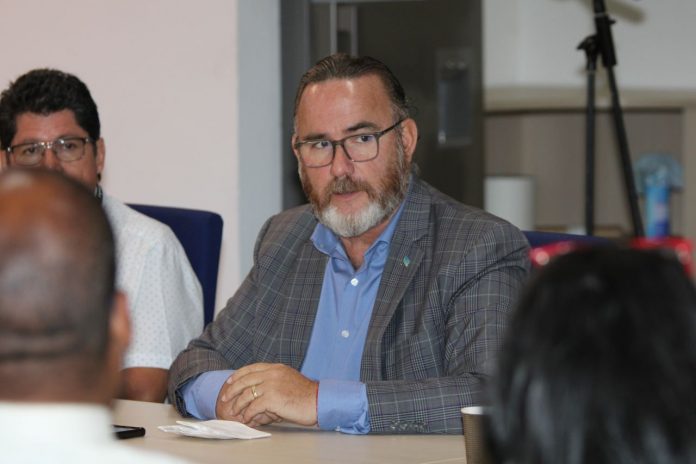 During his press conference yesterday, during which he announced a reduction in the price of water and electricity, the minister of Energy mentioned that he will meet shortly with representatives of the government of the United States in the area of Energy, but particularly the Office of Foreign Assets Control OFAC, to see the possibility for Aruba to receive a license to purchase heavy fuel oil from Venezuela for two and a half years, until the Eagle LNG project is ready to start supplying natural gas to water company WEB.
According to a press release from minister of Energy, Labor and Integration, Glenbert Croes, the goal of this request is so that while there is so much uncertainty as to the price of crude oil because of diverse factors, it be possible for Aruba to purchase HFO from Venezuela at a preferential price, which in turn will be transmitted into a substantial reduced fee for water and electricity for the people of Aruba.
According to the minister, there are islands in the Caribbean currently purchasing HFO of Venezuelan origin at a much more favorable price than what Aruba is paying right now. So Croes said he will make this petition in the interest of the people of Aruba, the economy of Aruba, and in the interest of lowering the price for water and electricity on the island, that the island be allowed to purchase HFO of Venezuelan origin and this way it would be possible to lower the price of water and electricity.
To conclude, minister Glenbert Croes expressed that he was hope that the efforts he is doing in this area will contribute to the totality, to help reach the moment in which it will be possible to reduce the cost of water and electricity for the entire Aruban community.