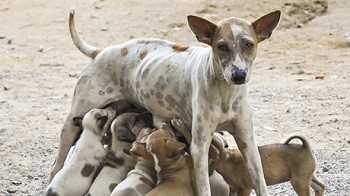 The United Dogs Aruba Foundation postpones until further notice the massive sterilization program for cats and dogs programmed to take place in October and November.   
The foundation responsible for this program informed the government of its decision after consulting the medical team that deemed it necessary to postpone the campaign.
Reasons
One of the reasons to cancel the campaign is the increase in COVID-19 cases with two new variants, which resulted in many positive cases. They explained that their responsibility is the safeguard the safety of their volunteers, however now that guarantee is not possible. In addition, the United States Drug Enforcement Administration decided to stop all export licenses for controlled medicine, with an intent to halt as much as possible, travel to the U.S.A.
New date?
The United Dogs Aruba Foundation will evaluate internally in mid-December, on the new date, and will inform the Aruba authorities accordingly. Meanwhile, they are considering another way to reach their goal. They already have some ideas and will share these subsequently.