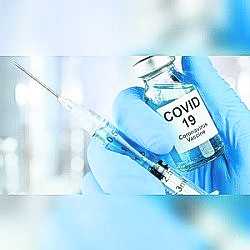 The Department of Public Health (DVG) recently noticed an advertisement that offers to sell the COVID-19 vaccine in Aruba.
DVG issues a warning to the community not to fall into this trap. This practice is dangerous for your health and also will lead to you losing your money.
As DVG informed on numerous occasions, it is necessary to keep vaccines at a set temperature to guarantee their efficacy. If one buys a vaccine from anyone or anywhere, it does not warrant its safety or efficacy. Furthermore, if one buys a fake or manipulated vaccine, which was not handled according to the protocol for it not to lose its efficacy, it also does not warrant its safety or efficacy.
This dangerous practice is already prevalent in countries with a scarcity of the vaccine. People steal vaccine ampoules (bottles) or seek used ampoules with some remaining vaccine and add it to the content of other ampoules. They also fill the ampoules with water of any other liquid and sell it as a vaccine. People engaging in this practice do it only for money and have no regard for the scammed victims.
The DVG already put the Inspectorate of Public Health (IVA) on notice regarding this dangerous practice. They also informed other departments to put an immediate stop to this situation before someone gets hurt.