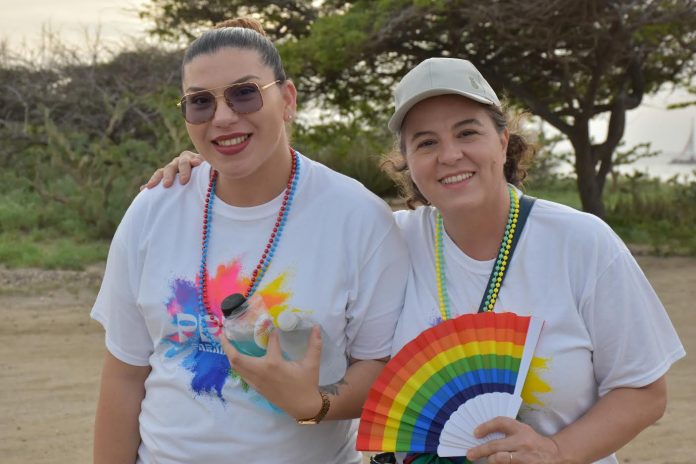 During the month of June the ladies and gentlemen of The Ritz-Carlton Aruba commemorated 'Pride Month' celebrating a month of pride with activities and experiences for the employees as well as the guests to enjoy during their stay.

'Pride Month' a walk to celebrate, support and educate the community about the LGBTQ+ community. In the hours of the afternoon before the sunset, the ladies and gentlemen along with their family and friends had a fun time with Dj Big B.
Pride Month is celebrated worldwide in June, however due to certain unexpected circumstances including the weather conditions in June, the decision was made to adjust the format of the event Pride Parade Fun Walk and organized this the week thereafter, on the 8th of July 2022.
With the continuous global growth of the company, the focus is set on creating lasting relationships with diversity and inclusion, accepting everyone and putting people in the first place, which is a part of the company's culture.
On behalf of The Ritz-Carlton, Aruba we want to thank all the sponsors that made the first Pride Parade Fun Walk event possible, namely Elite Productions, Setar, Arubabank, RBC, Imsan, Fofoti, Creations Boutique and Clickprint.