The Orange Ribbon Campaign marks Monarch Awareness Month
ORANJESTAD — The Butterfly Farm Aruba begins the celebration of its 20 anniversary with a campaign to conserve the local Monarch butterfly. Orange ribbons will be placed at several locations where milkweed, the Monarch's host plant, grows wild.
The Monarch butterfly depends solely on the milkweed plant (Calitropis procera) for its reproduction.
The female Monarch lays her eggs on this plant, and the caterpillars that hatch use this plant as their exclusive food source. After a few weeks of feeding, the caterpillars make their pupa, which is green colored with a golden ring adorning it. In this pupa the caterpillar transforms into the orange-colored Monarch butterfly.
The Orange Ribbon Campaign has been launched to raise awareness about the importance of conserving the milkweed host plant, and, at the same time, helping protect the local Monarch butterfly population. When you see this orange ribbon wrapped around a milkweed, it symbolizes the promise to protect and conserve this plant and the recognition of the Monarch butterfly as a valuable part of our local ecosystem.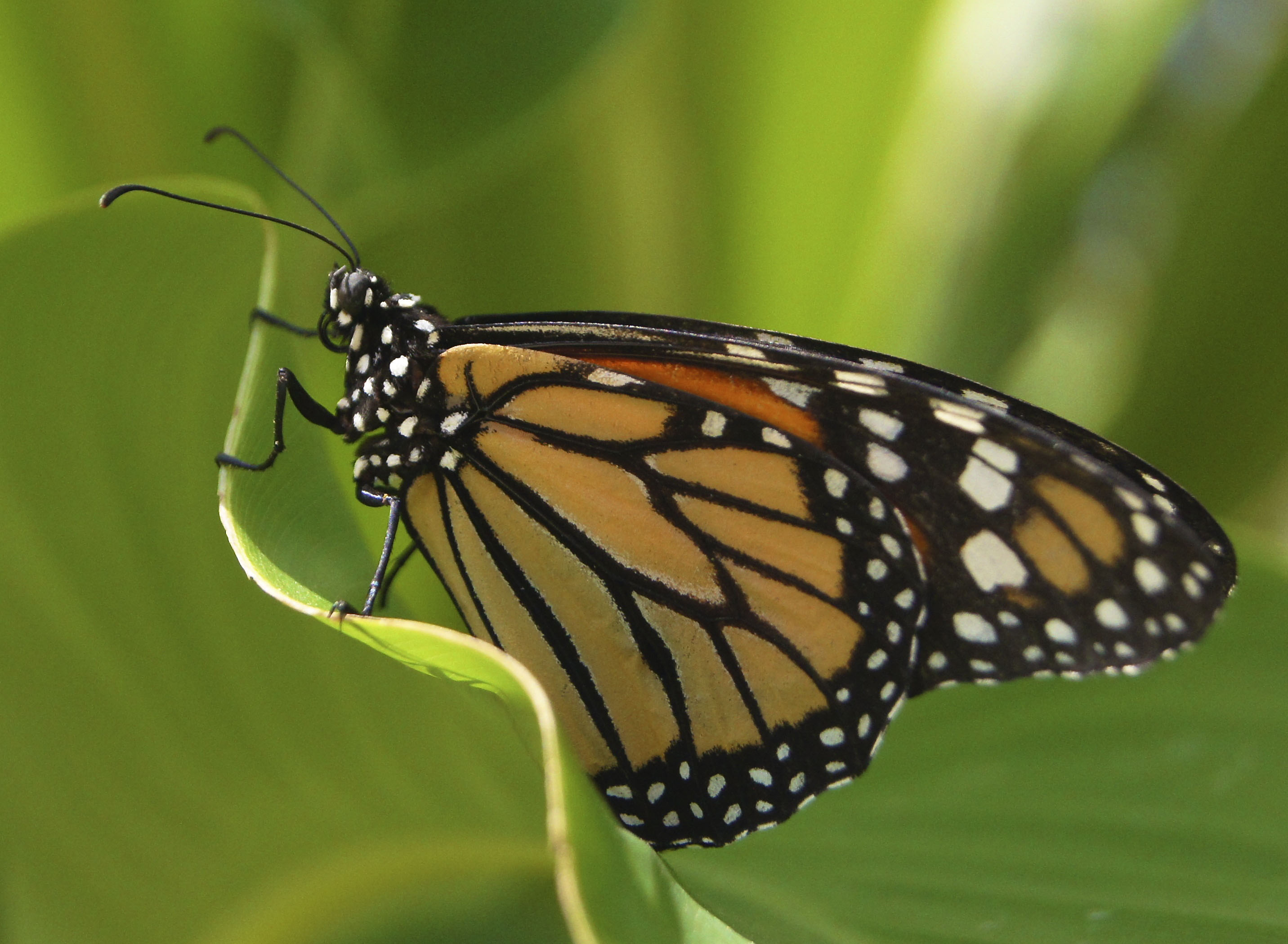 The Monarch butterfly is known worldwide, and is renowned for their annual grand migration, where they fly thousands of miles from Northern US/Southern Canada to several hibernation sites in Mexico with colonies reaching over a million in number. These Monarch sanctuaries attract many visitors yearly. Throughout the years, de-routed Monarchs have inhabited the Caribbean Islands.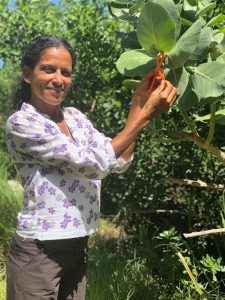 Join the Orange Ribbon Campaign. Visit the Butterfly Farm in the month of February to get your orange ribbon, and help tag the milkweed plants in your neighborhood. Together we can make a difference.