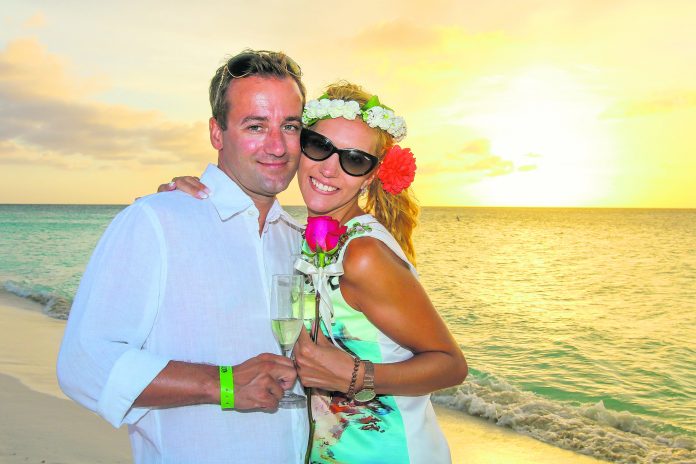 Where Locals hangout on Sunday after noon.
Someone asked me this question last week on social media so I went on taking this drone photo. We all love Arashi beach but on Sundays locals go just a little bit more north of Arashi beach and to get here you must take a left turn after Arashi where you will find two dirt road and on a Sundays you will see a lot of our local families at this spot.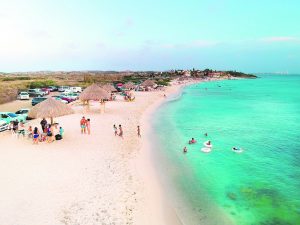 The Dr Eloy Arends house.
Yes you can get married here in Aruba and it's going to be here in this green building that is now the Civil Town House in Oranjestad. Dr Eloy Arends was Aruba's first general practitioner and took 3 years building this house from 1922- 1925 and presented it to her bride Maria Monica upon returning from their honeymoon. So this building was built on love for love.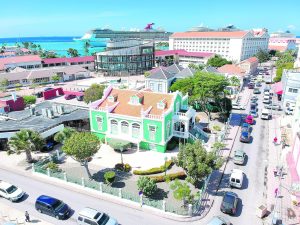 Casibari Rock Formation.
There are many things that set Aruba apart from all other islands and one of them are the big rocks that can be seen at various locations on our island. Casibari Rock formation is a must visit and is located very close on the main road at Paradera. At this park you can have a seat under the kwihi trees and the cactuses. There is a stairway where you can climb on top of this giant rock and will give you the opportunity to have a view of the Paradera area including the Hooiberg Hill.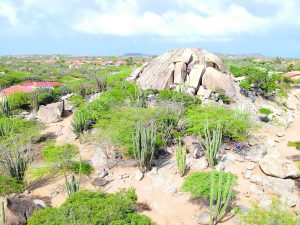 The secret of Red flower at Sunset.
Yes, there is something magical about red flowers at Sunset and you can try it and let me know. Red flowers are the most typical choice when people want to express their love and passion for someone but at sunset it creates a very deep feelings of love. Dresses with red flowers imprint will also add this special love effect into your sunset photos.