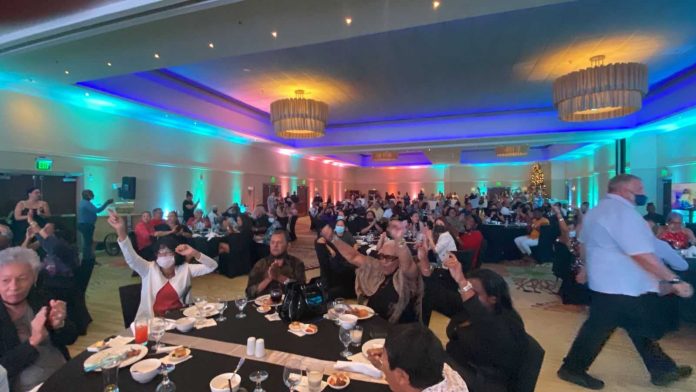 It sure was a night to remember. Stellaris Casino at the Aruba Marriott Resort invited a select group of their most valuable players for a special night of celebration. Together with their spouses and partners they enjoyed a nice dinner accompanied over a stellar line up of local and international musical stars, Rocco Franken, Tony Sherman, Edjean Semeleer, and Ataniro.
To make the night more special there was a live coverage by Magia di Pasco on TeleAruba, and Magic 96.5FM. For the entire night the guest were under the suspense and didn't know they were about to be surprised by an incredible announcement.
General Manager, Ben Figaroa together with Yazira Feliciana and also joined by Brad Broderick and Darren Beauchamp of Norwegian cruise line, came on stage to break the happy news to more than totally surprised event goers.
The announcement:
"All loyal Stellaris Casino players are ALL eligible to a fully paid 7-day cruise for two to any destination of their choice with Norwegian cruise line".
The guest went crazy after hearing the big announcement. It was beyond their imagination. Some even got tears of happiness. This is something never before done at any casino in Aruba.
Stellaris casino partnered up with Norwegian cruise line for an ongoing multi-year program, and the cruise for two became available to all loyal Stellaris players, not just the ones selected for the exclusive Marriott ballroom event. The fully paid, 7-day cruise, will be available to all loyal players, on their own schedule, a number of times a year, over the next few years.
This is the way of Stellaris Casino saying Thank You to all loyal players who have been supporting them throughout the time of crisis.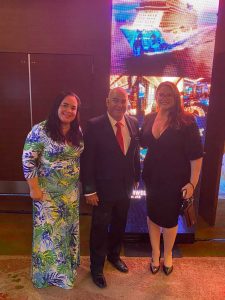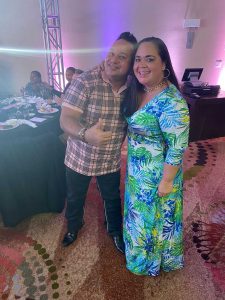 Stellaris Casino
Aruba Marriott Resort
Open daily from 9.00 Am to 1.00 AM
Go to www.stellariscasino.com for more information