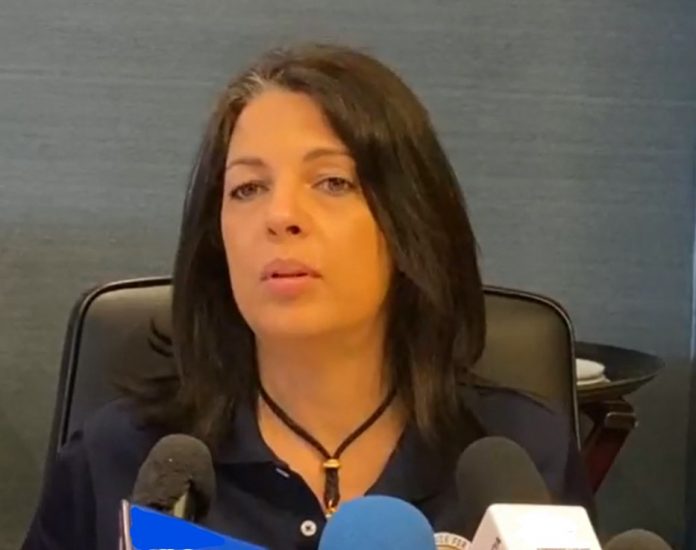 During a press conference, Soroptimist International Club of Aruba informed about the inauguration of their club, which will take place today during an event where people can join to find out more about them.
Noria Eleonora, president of the club, said that today, Saturday, the event is about the "indispensable reality in the lives of women around the world". This is a social network of professional and business women, and their official events to start the club in Aruba began from the 6th of October and culminate today, 8th of October.
Various members from other countries are invited, including from Curaçao, Suriname, Poland, Sweden, the Netherlands and Germany. Leonora pointed out that this international club of women is to support women and girls around the world.
"Today we have our sisters close to come help and support us in installing this international club. It is being organized in five federations, from Africa, Pacific, Europe, United States, England and Ireland, and we fall under the union of the Netherlands, which consists of 101 clubs with Aruba becoming the 102nd club", she said.
Today the inauguration begins at 10am at the Renaissance Convention Center. The cost of entry is $50, and those interested in attending can WhatsApp (+297) 661-2391.
"In Aruba we see the power of joining together with all these other service clubs to begin working together with other women around the world, and naturally our women and girls in Aruba", she commented.
She added that they are receiving international support for their projects. One of these projects is for young doctors working at the hospital. It was noted that women who don't have legal documents in Aruba and are pregnant, for example, have fear of deportation and for this reason skip regular check-ups that are necessary during pregnancy. This sometimes results in still birth by the time they arrive at the hospital.
"They approached us and this is going to be the first project that we are executing here in Aruba. Together with other service clubs, like the Foundation Against Relational Violence (FCVR) with their project Orange the World, we are working on creating awareness among our people that violence needs to stop", she said.
Soroptimist is a global movement of volunteers working together to transform the lives of women and girls around the world. The network has around 72,000 members from 121 countries working at the local and global levels to empower and habilitate opportunities for women and girls.
Their vision is for women and girls achieve their individual and collective potential, for them to realize their aspirations and have their own voice in creating strong and peaceful communities all around the world.
Their mission is to transform the life of women and girls through education, empowerment and habilitation of opportunities.
Their principle is that they put in the effort for the advancement of the conditions of women with a high level of ethics, human rights for all, equality, development and peace, advancement of understanding, goodwill and international peace.
Some of their members are mentors creating leadership in their clubs, and as Anna Wszelaszynska, ex-president for Europe commented during the press conference, they hope that the club can do all this as an NGO and service organization. "We have a seat at the United Nations and we are also members of the United Nations Economic and Social Council", she said.
She also invited the community of Aruba to visit the website www.soroptimisteurope.org where they will find more information on their activities and annual reports.
Vanessa Hollander, member of Soroptimist International Club of Aruba made an invitation for today, where the community can find more information regarding the opening of the Soroptimist Club of Aruba and there will also be an opportunity to sit and chat with them.