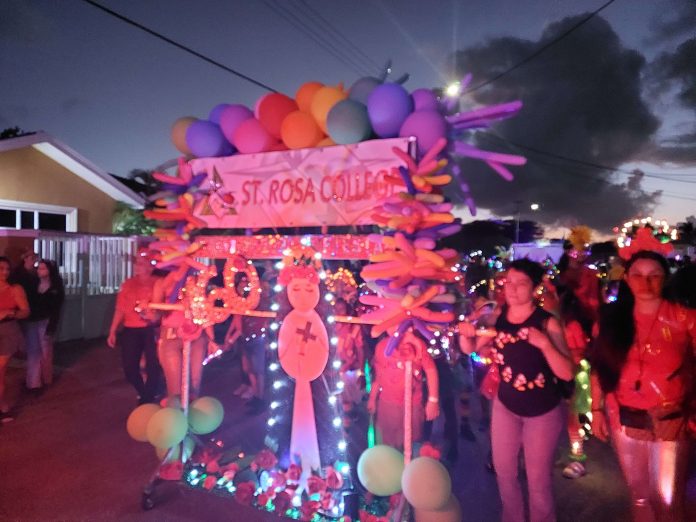 (Oranjestad)—In the afternoon to evening hours yesterday, a school-organized light parade took place in Oranjestad. Three schools in the area joined forces and organized a light parade for their students in the streets of the island's capital.
Imelda Kindergarten, along with Rosario and St. Rosa elementary school, were the three schools that participated in the festive parade. A parade filled with lights, creativity, and great carnaval ambience, during which the children were able to enjoy and have fun safely.
Many parents and spectators were present behind barricades to give support to the kids, and to also enjoy the festivities accompanied by music provided by local carnaval group Youth Xtreme.
It's also worth mentioning that St. Rosa elementary is celebrating their 160th anniversary this year. In this way, the school was able to also celebrate their own achievement.
Police opened the streets so students and teacher could enjoy their night worriless. EMS (Even Medical Services) was also on standby during this mini-parade.