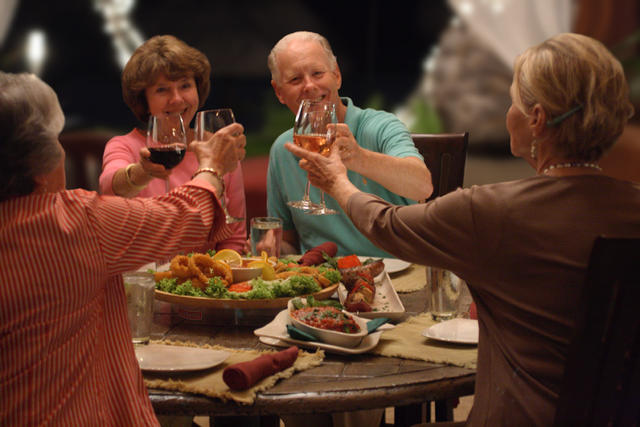 Food made with love is what you will taste this Friday at Matthew's Beachside Restaurant. The Valentine's dinner is a culinary journey to your heart. Bring your significant other and spend a romantic night with ocean view and superb service.
Matthew's Beachside Restaurant has been consistent in its top quality since the start about ten years ago. The unique characteristics of the establishment are the delicious food, its outstanding location – literally, within feet from the ocean, and the elegant yet comfortable beach-chic design. The magical touch in this Xanadu is the service. Matthew's offers a lovely menu this Valentine's that starts with a 'Cheers to love Berry Bellinni', followed by a 'Happitizer of fried goat cheese rose on a garden or lobster bisque soup'. The main dish is a choice between a 'petite filet mignon or stuffed roasted pepper large couscous or a blackened corvina sweet potato bacon hash'. Complete the romance with a 'Dessert to be kissed, a white and dark chocolate mousse'.
Matthew's Beachside Restaurant is located on the Beach at Casa del Mar Beach Resort.
J.E. IrausquinBlvd. 51, Oranjestad – Tel. 297 588 7300 – info@matthews-aruba.com.