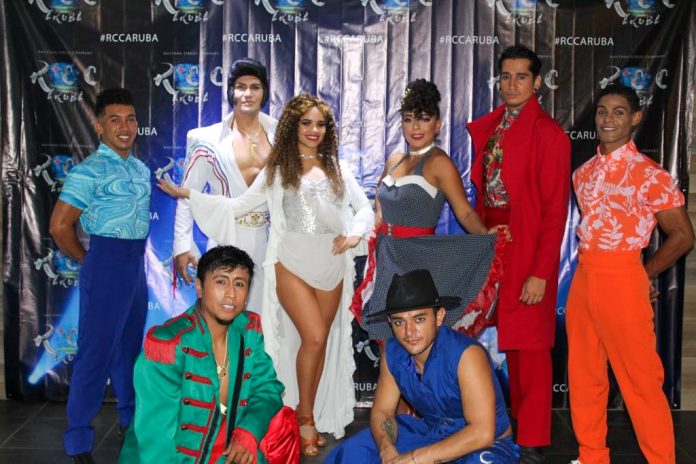 Our company is based in Aruba since 2010 and has performed at the Paseo Herencia Mall doing our circus and Latin dance show every week for the past 10 years.
In 2019, RCC Aruba did their very first international show in China in three different cities, representing Aruba during the opening ceremony and during different gala shows in the China Wuquiao International Circus Festival.
In the winter of 2021, RCC Aruba performed in the capital of circus Budapest for two months doing more than 70 shows in total. In January 2022 RCC Aruba participated in one of the three biggest circus competitions in the world winning the bronze award. They were also awarded a special prize as the favorite act where they competed against circus groups from 30 different countries.
Yamilla Hernandez said "in Budapest Hungry our competition was very stiff as we competed against the best acts including gold and silver medalists from the Montecarlo International Circus Festival, artists from Cirque du Soleil as well as artists from England, Spain, Russia, Italy, Mexico, Cuba, France, Ethiopia, Ukraine, Armenia, Ireland, Hungry, Germany, Mongolia, Czech Republic, Kazakhstan and USA.
Coming from a small and relatively unknown island in the world of circus performers, we achieved 3rd place competing against some of the best acts in the world. It was an incredible accomplishment for us and best of all we made Aruba proud.
The best circus, dancing and entertainment company in the Caribbean. Their shows are exhilarating, exciting and extremely entertaining…A definite must see when you visit Aruba.
In the summer of 2022 RCC Aruba performed in England where they were the star attraction at the historic Hippodrome Circus during their famous Summer spectacular show, doing 122 shows in just 10 weeks.
In May 2022 RCC Aruba was invited to perform in America's Got Talent. They received a standing ovation from the judges and the audience and moved to the next round of celebrity judges. All were so impressed with their great performance and they received four "yeses" from the judges.
Yamila Hernandez, Director of RCC Aruba said "our props were lost during our trip to the US but within an hour of starting the show some of our props arrived.
AGT production supplied us with some of their mats, making it possible for us to perform. We were a little nervous that we did not have all of our own equipment, but when we heard the applause and shouts of more than 1500 people in the audience we were filled with courage and managed to do a great performance"
Before leaving for their next Europe Tour in December RCC Aruba is presenting 4 shows in Aruba at the Paseo Herencia Ballroom. They will be performing their AGT show as well as their other shows. These shows will be on Friday's at 7 p.m. starting November 11 till December2, 2022. The show has a cost of only Afl. 45,= per person as they wanted to maintain it at an affordable price so that everyone on the Island could have the chance to see the show.
You can make your resercation on whatsapp +297 744 40 59 or buy your ticket at Paseo Herencia – T.G.I. Friday.
Don't miss this opportunity to see our own RCC Aruba on stage on our Island of Aruba.
After this presentation they will be going on a tour to Germany and Italy.