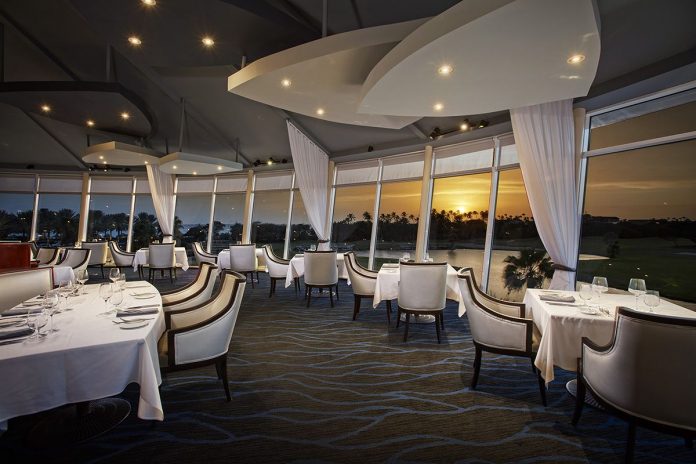 EAGLE BEACH — When do you get the chance to try the culinary arts of several Michelin masters in one night? This is an event that brings four Michelin star chefs to Aruba. Together, with their sous chefs and ingredients imported from Holland, they take you to culinary heaven with a 5-course dinner and wine pairing. Windows on Aruba at Divi Village Golf & Beach Resort Restaurant uplifts gastronomy with the biggest Michelin pop-up Event in the Caribbean.
Director of Operations Dominique Bauduin and Food & Beverage Manager, Marrit Fleur, talked excitedly about this unique event. Dominique: "The idea originated together with Alex Nieumeyer, Managing Director of Divi Resorts Aruba, and Carsten Klint, culinary specialist, board member of the Amsterdam Diner Foundation and initiator of the pop-up Michelin Star dinners internationally. Divi is always looking into out-of-the-box happenings for their guests as well as our local community.

The Masters
Francois Geurds is son of Aruban-Dutch parents. He has an impressive track record as a chef. He worked with Michelin star chefs in New York, was sous chef at the best restaurant in the world at that time: The Fat Duck in England and is now internationally known for his innovative way of cooking. He owns two restaurants in The Netherlands, one with two stars and the other with one. Recently the Aruban government officially honoured him as Cultural Ambassador of Aruba.
Erik van Loo is the son of a butcher and owns the two Michelin star restaurants, Parkheuvel, in Rotterdam. His sauces and classic French cuisine with a modern touch are famous.
Edwin Vinke had a dream when he was a young boy that came true: his own Michelin star restaurant, now with two stars and housed in an old school building. His love for regional products combined with the personalized way of working plus a craving for self-sufficiency made him stand out. All of his dishes are organic without preservatives or sugar. He produces his own bees honey, grows his own herbs, and raises his own cows and pigs.
Jermain de Rozario started his culinary journey as a 26-year-old and zero experience. Now, at 34, he has his own Michelin star restaurant. His youth was turbulent and included dropping-out of school, drug issues and financial problems. But he fought his way through this and shows that hard work and perseverance pays off. Indonesian and Asian flavors are mingled with lots of creativity. "A kitchen with punch and finesse," quotes Michelin Guide 2019.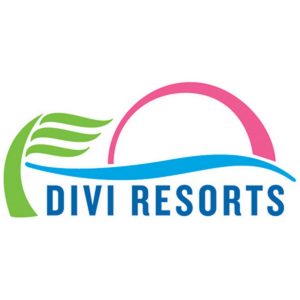 The Pallette
Marrit: "The night kicks off with a champagne, followed by four hors d'oeuvres, each one created by a different chef. We continue with a 5-course dinner started by Francois Geurds with the first appetizer. All chefs prepare one course with the exception of Geurds who will prepare two." The host of the evening will be Carsten Klint, he will also introduce the chefs. Raymond Kok from Pepia Est, one of our main sponsors, is the sommelier who will take care of the wine pairing. All ingredients are carefully chosen by the chefs in Holland and brought in by KLM Dutch Airlines. "One can expect a lot of interaction with the host, the chefs and there will be entertainment by a DJ."
The Masterpiece
For sure Divi sets a goal here not only to pamper the guests, but also to upgrade the culinary level on the island. The event creates international exposure. "Throughout the year we do a lot of events where we bring chefs or concepts to Aruba like Pasta e Basta, Wox from The Hague, Green Egg Experience with chef Ijsbrant and this one. We focus on quality and standing out", Dominique says. "The chef will not only present a phenomenal dinner but also work with our chef upgrading their culinary know how, we hope to make this an annual event for the future. Culinary energy!"
Both dinners are sold out on Friday June 7th and Saturday June 8th, 2019. For more information check Facebook Divi Village Golf & Beach Resort, Aruba or https://www.diviresorts.com/aruba-culinary.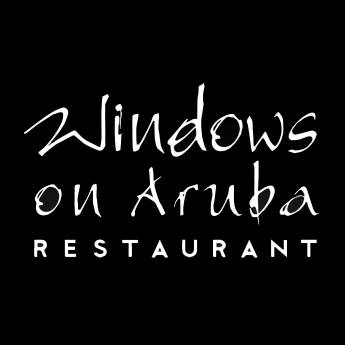 Windows on Aruba Restaurant
Divi Golf & Beach Resort
J.E. Irausquin Blvd 93, Aruba