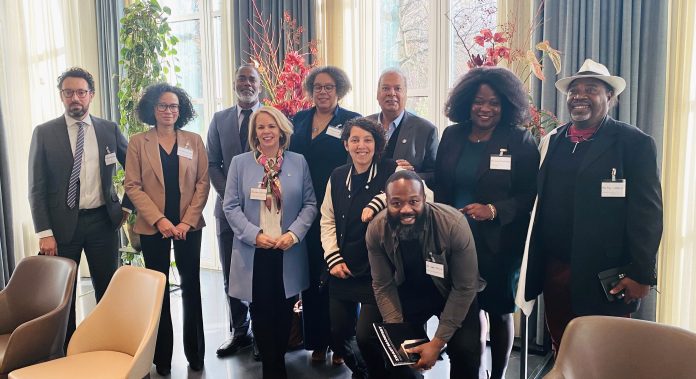 Recently, the prime minister of Aruba, Mrs. Evelyn Wever-Croes attended a very important meeting in Catshuis, the official residence of the prime minister of the Netherlands, regarding the topic of slavery.
The meeting was organized by the prime minister of the Netherlands, Mr. Mark Rutte. Present at this meeting was also Dutch ministers Hanke Bruins Slot, Robbert Dijkgraaf, Franc Weerwind, and Secretaries of State Alexandra van Huffelen and Maarten van Ooijen. Aside from them, the meeting also counted with the presence of various organizations active in the Netherlands and the Caribbean region on the topic of slavery, discrimination and racism.
According to a press release, during the meeting premier Wever-Croes explained that it was very impactful to hear the organizations talk about the impact of slavery on generations of people coming from Africa and the islands, and how the effects of slavery are still current. The meeting lasted for four hours, during which they exchanged ideas and thought with each other about how the acknowledgement and apology from the Netherlands needs to take place for the effects of slavery in the history of our countries. But mainly about recovery and cooperation between the countries after offering an apology.
Wever-Croes explained that during the meeting she brought forward points that are important for Aruba, like the impact of transatlantic slavery – from Africa to our island – but also the red slavery, which regards the natives who used to live on our island and that were enslaved. "We need to reflect on the red slavery which is also part of our history."
Concluding, Wever-Croes said that it was a good meeting, and that the parties will remain in contact and dialogue to evaluate and determine the exact date on which an apology will be given if this is the case, as well as how and by whom it will be given.