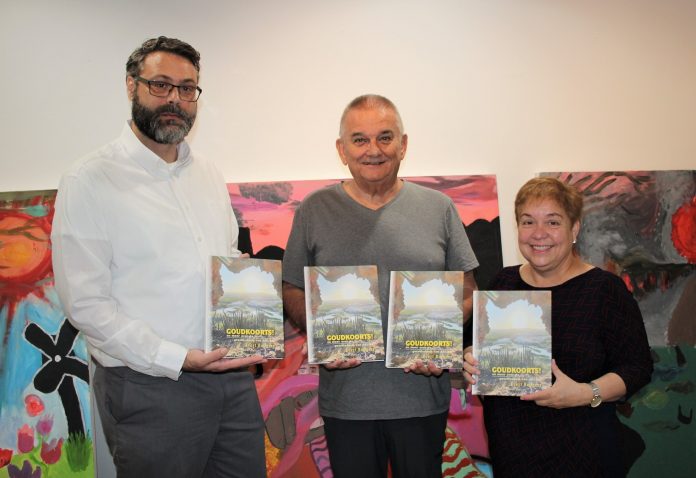 Evert Bongers, author of several publications, such as 'Augustus scur' and 'The hummingbird on the rock: And more about the history of Aruba' publishes his next book titled 'Gold Rush! And more about the history of Aruba'.
Library Director Mrs. Astrid Britten received a few copies from Mr. Bongers to add to the National collection and public library.
These books will soon be available to the public.
Evert Bongers has always been very interested in Aruba's history and has published many articles on his website (Historia di Aruba) and in the local newspapers. After his retirement, he was able to develop this interest and passion and dedicated more time to research. He can happily count on the support of his wife, Heleen Bongers, who proofreads and edits his work. "Gold rush! And more about Aruba's history is just like 'The hummingbird on the rock', a series of articles that also appeared in Amigoe di Aruba.
Mr. Bongers has delved further into some of the topics that appear in 'The Hummingbird on the Rock', such as the Native American petroglyphs, the gold industry, and the fascinating story of World War II. New topics such as the history of the carnival, the migration to Cuba, and life in the Lago Colony will appeal to lovers of Aruban history. In the book, the author writes about some popular, no longer existing, restaurants.
Evert Bongers spent his primary and secondary school days in Aruba and later studied French. In August 1977, he returned to Aruba with his wife Heleen, and worked until 2005 as a French teacher and then until 2018 as dean at Colegio Arubano.
Evert Bongers dedicates this book to his father, Huibregt Pieter (Huib) Bongers.