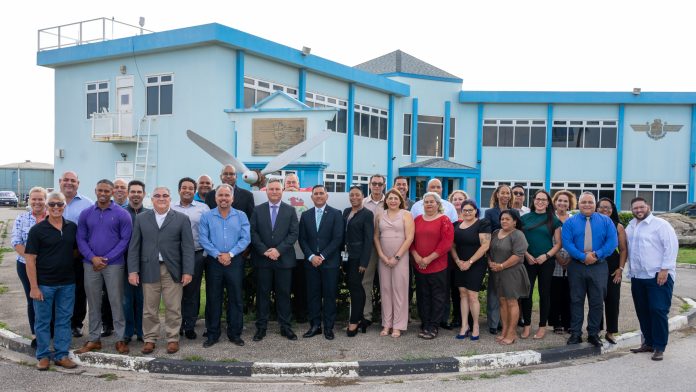 On the 7th of December, International Day of Civil Aviation, minister of Transport, Integrity, Nature and Senior Affairs, Mr. Ursell Arends paid a visit to congratulate the entire team of the Department of Aviation of Aruba, Directie Luchtvaart.
Minister Arends also thanked them for the work they carried out to ensure that Aruba can enjoy a save air transport system. It is extremely important for the system of air transport to be trustworthy and safe, seeing as tourism in Aruba depends greatly on air transport. The role of Directie Luchtvaart is crucial in this.
On this special day, congratulations and gratitude was also expressed to three members of Directie Luchtvaart for their years of service: Joureen Lacle vor thirty years, Etienne Bergen for 30 years, and Glenn Kelly for 25 years.
Minister Arends finished my saying: "We recognize the important role of Directie Luchtvaart in the world of aviation, together with main stakeholders like AAA NV, ANSA NV, DMA, IBSL and all airlines, ground handling companies, maintenance companies and other stakeholders at the airport."
The minister expressed gratitude to all those who ensure the work in aviation is done optimally and at the highest level of security.