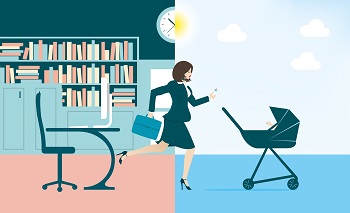 The ILO celebrated this year's International Women's Day by advocating for large-scale investments in a package of care leave and services that benefit workers, children, families, businesses, societies, and the planet.
Worldwide, women are in charge of family care and household chores. This kind of care is without pay and nowadays is getting more recognized.
The Department of Labor and Investigation (DAO) shares the message of ILO and presents some recent statistics about the position of women in the Aruban labor market:
Women comprise 51.4% of the workforce at the end of 2021. In 2019 it was 51.9%.
Approximately 49% of women worked for more than 5 years for the same employer.
The majority of female workers (28%) work in the hospitality sector, commerce, wholesale and retail, and car repair (15%)
The number of families receiving welfare comprises 60% women at the end of 2020. This amount increased in 2019 by 20%.
Unemployment under women increased from 6.2% in 2019 to 8.0% in 2020.
The participation rate of women in the workforce decreased from 58.7% in 2019 to 50.2% in 2020.
The number of inactive women increases from 2019 to 2020 by 30%. This is approximately 5500 persons.
The percentage of working women 15 years and older decreased from 55.7% in 2019 to 46.2% in 2020.
DAO congratulated all women on their day for their extraordinary achievements and contributions to Aruba's economy.
Positivism and determination will help us recover from any trying time and continue to prosper. DAO will continue with its efforts to protect and optimize the position of women in the labor market of Aruba.