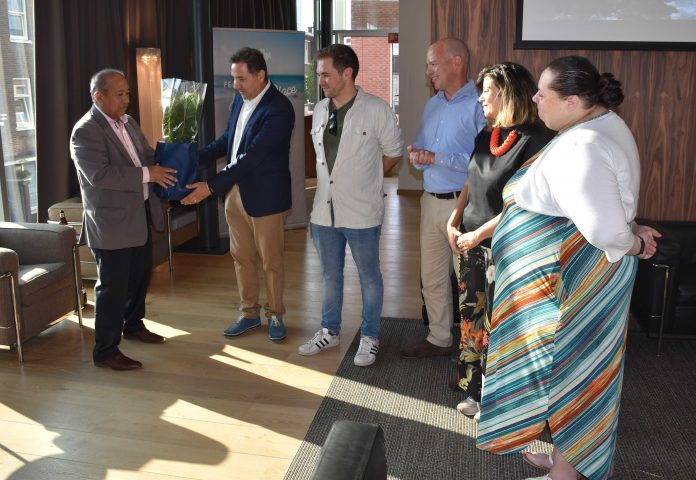 Alternate Plenipotentiary Minister of Aruba in the Netherlands, Mr. Ady Thisen recently paid an official visit to the new offices of ATA Europe. There, the minister was received by the director of ATA Europe, Tirso Tromp, and the rest of the staff.
Mr. Thijsen thanked Mr. Tromp for the invitation, and wished the team of ATA a lot of success in their new office. As a gesture of appreciation, he brought a plant to decorate the office.
ATA's director appreciated the gesture of minister Thijsen, and said that Aruba is experiencing a great increase in tourism. The numbers from Europe, particularly from the Netherlands, are very positive. This is also the case for England, which resulted in the airline flying under the flag of the United Kingdom, British Airways, announcing that they will begin direct flights from London Gatwick to Aruba from March 2023.
According to Mr. Tromp, this is the product of a lot of marketing work from ATA Europe. Surely it will be a very positive support for tourism on Aruba, to be able to receive flights from such a renowned airline.
Images are courtesy of Arubahuis.