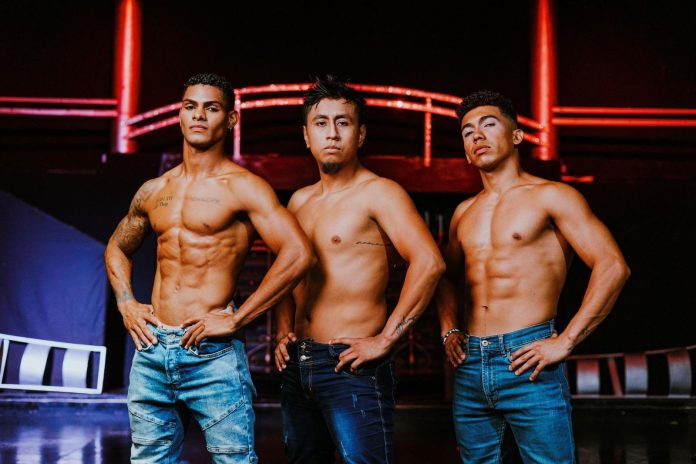 Rhythm Circus Company Aruba (RCC Aruba) presents their new live show with dance and acrobatic performances after competing in the America's Got Talent show. RCC Aruba will be performing in the Paseo Herencia Ballroom for a limited time on Fridays till December 2nd.
RCC Aruba has over 10 years of experience in acrobatic stunts and dance performances. In 2019 RCC Aruba did their very first international show in China in three different cities, representing Aruba during the opening ceremony and during different gala shows in China Wuguiao International Circus Festival. In January 2022 RCC Aruba participated in one of the three biggest circus competitions in the world, winning the bronze award. In May 2022 they competed in the America's Got Talent (AGT) receiving a standing ovation from all the celebrity judges.
Catch the exciting act performed in the America's Got Talent in the Paseo Herencia ballroom on November 18, 25, and December 2 at 7:00pm. The show has a duration of 1 hour and 15 min and includes dance performances on the popular celebrity tracks from Elvis Presley, The Phantom of the Opera, Michael Jackson and more. General ticket price is $35 and VIP seating is $40. Tickets can be purchased via whatsapp at +297 744 4059 or at the door entrance.
Upgrade the show experience with a Dinner & Show package at TGI Fridays. Dine in at TGI Fridays for a 3-course menu and receive your show ticket for a total price of $75 per person. The food menu offers a selection of Cajun Chicken & Shrimp, Fajitas or Ribs with your favorite appetizer and a non-alcoholic beverage.
The Cinema Stars Live Show will take place in Paseo Herencia mall, located on the high-rise strip across from the Holiday Inn; just walking distance from the high-rise hotels. For more information visit the Facebook page from RCC Aruba and Paseo Herencia.