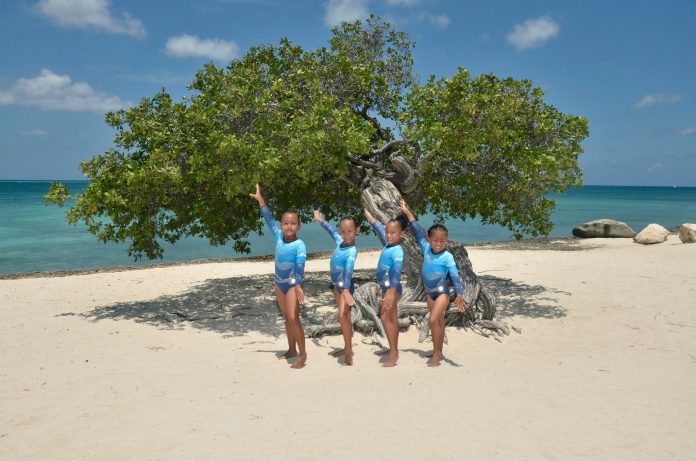 This week, minister of Sport, Mr. Endy Croes received the athletes of Gihae Gymnastics at the Reina Beatrix International Airport, to congratulate them on their amazing achievements in the Copa Candy Party 2022, which took place in Panama.
A total of 723 gymnasts were competing, from 25 clubs from the following countries: Ecuador, Colombia, Costa Rica, Guatemala, Panama and Aruba.
The 18 athletes representing Aruba managed to win a total of 55 medals, including 16 gold medals, 15 silver medals, 1 bronze; 8 4th place medals, 8 5th place medals, 1 6th place medal and 5 Explorers medals.
Gihae Gymnastics also managed to obtain 11 trophies, of which 4 are for first place, 4 are for second place, 1 is for third place, and 2 teams in first place.
The competitions were high level, and our athletes represented Aruba worthily.
Minister Croes congratulated the athletes for their great results, and for letting Aruba's name shine abroad. He also thanked the coaches, Mr. Jimmy Palma Villegas and Mrs. Himilice Casares, as well as the athletes' parents for supporting their kids in the sport. Congratulations!