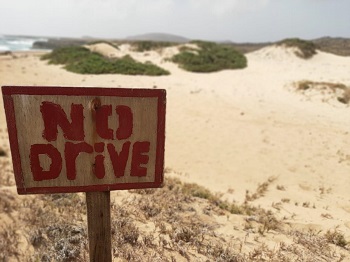 The Minister of Transport, Mr. Ursell Arends, decided to stop granting new permits for UTVs and ATVs for public transport nor transferring existing UTVs and ATVs permits.
During the past years, there was a noticeable increase in Utility Task Vehicles (UTV) and All-terrain vehicles (ATVs) in Aruba, in particular by tour operators.
This increase affects negatively. UTVs and ATVs drastically increased the number of accidents with injuries and material damage. It is also causing harm to our nature (flora, fauna, and geomorphologic properties), causing a nuisance of dust and sound and hindering the traffic flow.
To mitigate the negative impact of UTVs and ATVs on the community, nature, traffic safety, and traffic flow, the Minister decided not to grant new permits nor transfer existing vehicle permits for these vehicles.
Minister Arends based his decision on the task force's advice. The task force consists of DOW, DTP, DNM, DIP, DTI, KPA, DWJZ, DEZHI, and ATA representatives. The government formalized this decision in the Ministerial Order on March 16, 2023, published in the National Gazette edition #7. This decision is part of the policy aimed at better regulation of UTV/ATV and its negative impact.