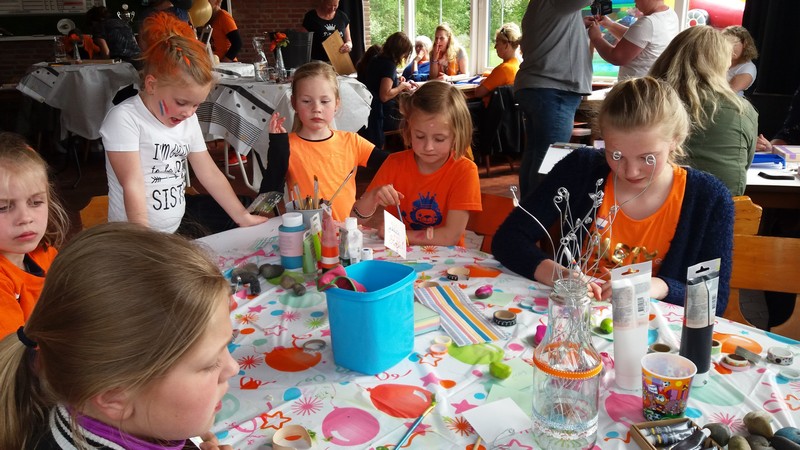 Foundation Centro Famia Piedra Plat will be celebrating King's Day in a very unusual way. They are offering the young ones and any other establishment the possibility to make use of a table to sell their products. The products should be things that are sold at flea markets such as toys, organic products and foods and desserts, etc.
The day will be filled with lots of activities for the whole family. It will start with a Dutch/Aruban breakfast. During the entire day kids can do crafting, participate at different games and win prizes. There will also an exhibition of paintings of Rhoda Berg. You can also take some funny pictures at the photo booth decorated in the King's Day theme. In the meantime, while your children are busy playing, pass by the Health and Care center and treat yourself to a manicure & pedicure.
Enjoy a great variety of delicious soup during the 'Soup festival'at lunch. Try the seafood soup which comes highly recommended. A Snack Shop Bar will be filled with different sweets, food & beverages.
Centro Famia Piedra Plat is located at Piedra Plat 50, next to the Franklin Bareno Sport Complex. For more information call 5673019 or send an email to centrofamiapp@gmail.com.
About Centro FamiaPiedra Plat
Foundation Centro Famia Piedra Plat, translated Family Center of Piedra Plat is a safe haven for children and adults from the neighborhood, but from any part of Aruba as well. On a plot of barely 200 square meter in the neighborhood of Piedra Plat you will find a warm, family-oriented foundation offering four different activity centers for children and adults.q