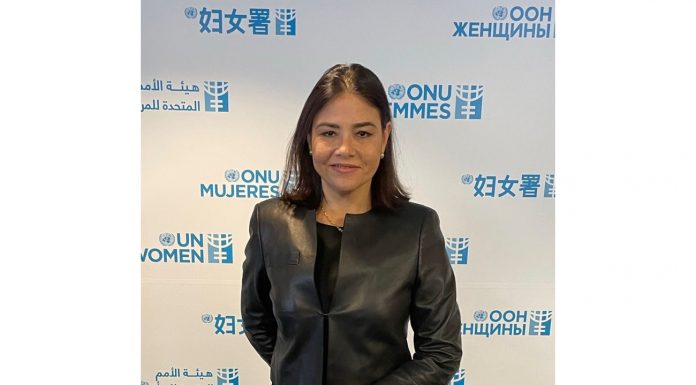 (Oranjestad)—Since March 15th, the Department of Foreign Relations of Aruba has known a new director in Mrs. Jocelyn M.M. Croes. She is the first woman to occupy this position and is the successor to Mr. Edwin Abath, who retired a year ago.
Mrs. Croes has an ample and long trajectory within the government, the international branch and global diplomacy, with a focus on cooperation between countries and international organizations.
Since 2002, Croes has worked in various positions within the government of Aruba, and has served as Minister Plenipotentiary for Aruba in the US between January 2008 and August 2014. Before her government work, she worked for organizations within the United Nations in New York, Africa and Asia. Croes studied Politics and International Relations in the US, France and The Netherlands.
As it is already know, Aruba is a country with international orientations. Covid has shown the ways our world is interconnected as also how Aruba can optimize solutions and be resilient through international connections during challenging times like this.
To achieve this, the department plays an important role; one that will keep augmenting its importance in the next coming years, considering the developments on a global level.
The department also deploys a key role in regards to cooperation within the Dutch kingdom, relationships between different countries and international organizations. Therefore, it is important to have a new director with ample experience and relevant knowledge of the priorities of the international budget and developments of the island. It is also important for the person in charge to have a good network on a local and international level and knowledge of the latest developments around the world, so that Aruba can keep being active and amplify its role on an international scale.
During her trajectory as a professional, Mrs. Croes has worked on various topics such as security, disarmament, gender equality, education, energy, economic and financial development, and social and sustainable development. She has made sure to create opportunities for Aruba. She represented the Aruban government internationally, negotiated international agreements and treaties and is known to be proactive and "get things done."
Considering Mrs. Croes' extensive experience and knowledge, the prime minister is confident that Croes will be a great addition to the department. Prime Minister Evelyn Wever-Croes wishes Mrs. Croes all the success in her new position.